Casual dining chains are in a fight for their lives. Trendy rivals and ghost kitchens were making business tough even before the pandemic put a hold on sit-down dining entirely.
But Americans aren't ready to give up on their comfort food franchises just yet.
As it turns out, people care about more than the pancakes, paninis and pan-seared pork chops these establishments are serving up. They're delighted with the overall experience, from the decor to the music to the customer service.
Advertisements:
Here are the chains that take top honors for guest satisfaction, according to the most recent survey from Market Force Information.
34. Buffalo Wild Wings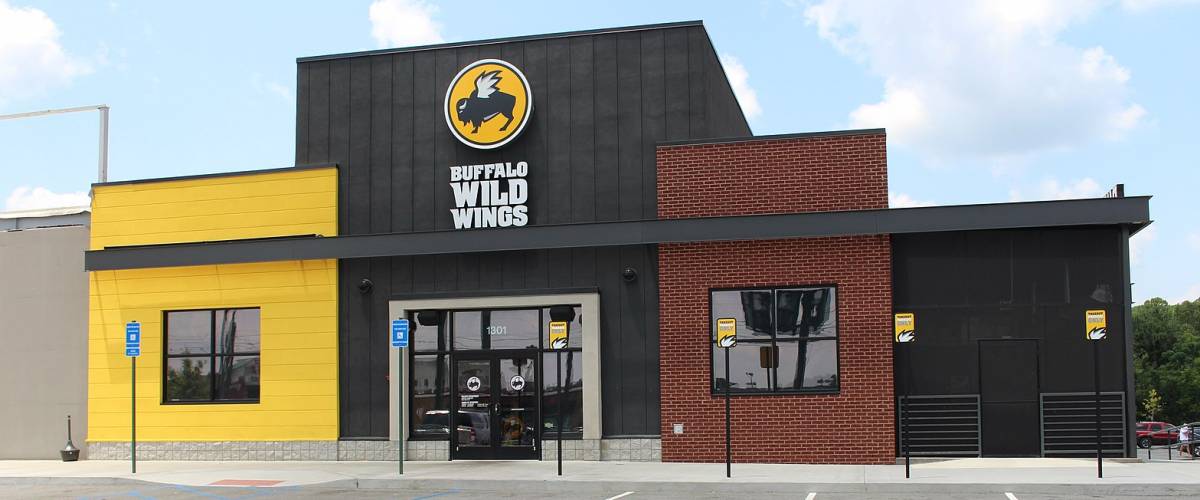 Jim Disbrow got an unpleasant surprise when he relocated from Buffalo, New York to Ohio: The chicken wings in the Buckeye State left much to be desired.
So in 1982, Disbrow and his business partner founded a brand that now has more than 1,200 locations across the U.S. and 21 signature sauces and seasonings.
The original location was called Buffalo Wild Wings & Weck, as it also served a classic sandwich from back home. Beef on weck is made with rare, thin-cut roast beef on a kummelweck roll topped with kosher salt and caraway seeds. A bit of au jus and horseradish is also traditional.
Read:

Nasa erlebt Überraschung beim Öffnen der Kapsel mit Asteroiden-Material
Fun fact: The single TV in the original establishment only showed music videos until someone asked the owners to turn on the Ohio State game. In the end, sports won out.
32. (tie) TGI Fridays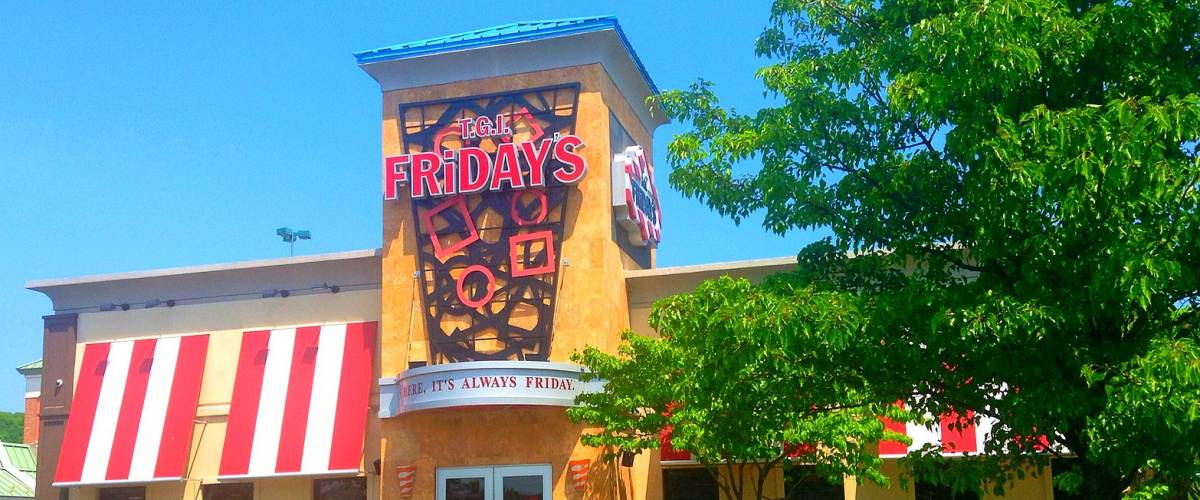 While it's falling on hard times, TGI Fridays used to be jam-packed from happy hour until last call.
The original location in New York City was a singles bar that had the briefest of chalkboard menus, but growth resulted in a gargantuan menu. Back in the 1980s, everything from stuffed potato skins to eggs Benedict was made from scratch.
As Americans gravitate to either higher-end establishments or fast-food joints, TGI Fridays has been retooling its menu as part of an effort to return to its singles-bar roots.
Fun fact: Two items are found in almost every TGI Fridays: an airplane propeller over the bar to remind employees what propels the restaurant and a racing scull to remind them of the importance of teamwork.
32. (tie) Applebee's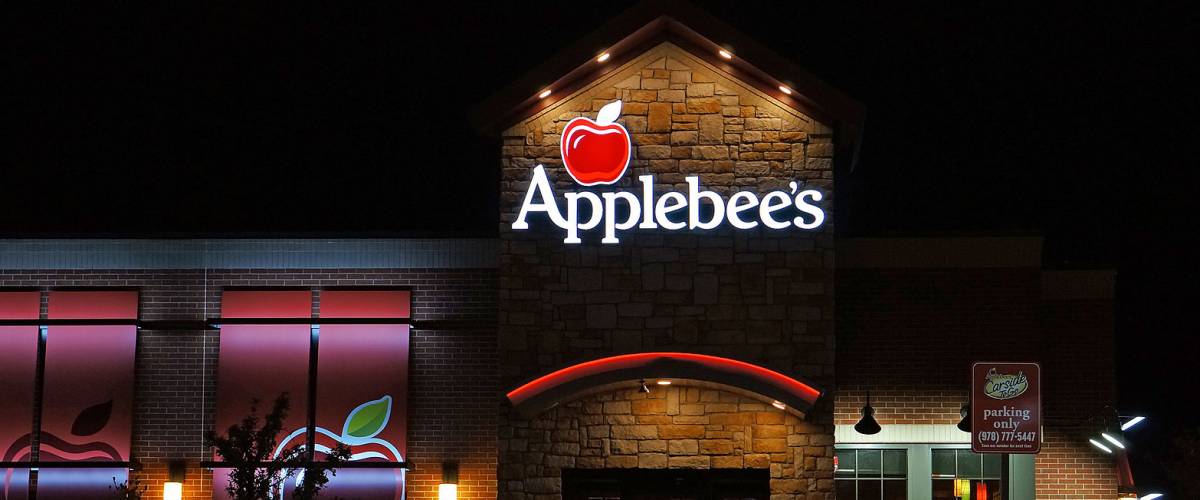 Millennials remember this childhood post-soccer hangout for its crowd-pleasing American fare, though Applebee's has spent the last few years trying to expand its horizons.
Read:

Ist Skull Island – Rise of Kong das schlimmste Spiel des Jahres?
The restaurant introduced more international and fusion cuisine like chicken wonton tacos while simultaneously wooing back baby boomers with its "2-for-$20" menu and all-you-can-eat dinner specials.
While Applebee's has closed hundreds of locations, its fortunes were looking up before the pandemic hit.
Fun fact: While the company plays its branding straight these days, the original restaurant in Atlanta bore the more fanciful title of "T.J. Applebee's Rx for Edibles & Elixirs" when it opened in 1980.
31. Ruby Tuesday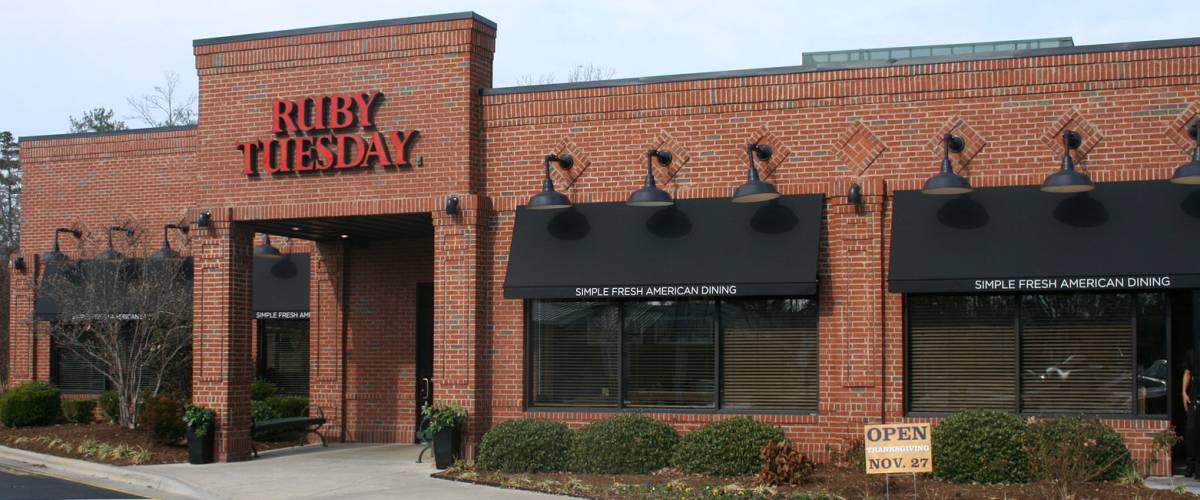 Founded in 1972, Ruby Tuesday was a pioneer of fresh ingredients and handcrafted cocktails. The very first one was a tiny hangout near the University of Tennessee, Knoxville.
Its strategy of opening in malls was a stroke of genius, at least until malls started dying off. Ruby Tuesday has half the locations it once did and filed for Chapter 11 bankruptcy protection in October 2020.
The company hopes that if it can keep doing the basics right — provide its hot food hot and its service with a smile — people will fall in love all over again.
Read:

Huawei-Patent: Mikroskopkamera soll Bakterien aufspüren
Fun fact: As part of a brand makeover in 2008, the company announced it would stream the demolition of an old-fashioned Ruby Tuesday restaurant. When viewers tuned in, the company "accidentally" blew up a neighboring restaurant instead, later revealing it to be an elaborate marketing stunt.
28. (tie) Golden Corral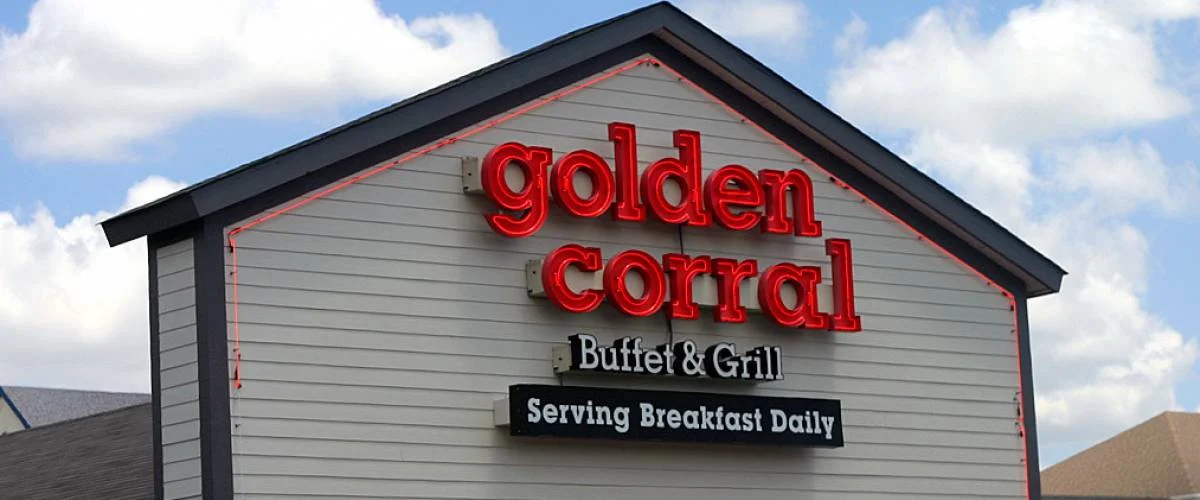 The home of the "endless" all-you-can-eat buffet started with a very basic idea 50 years ago. As of March 2020, the chain had close to 500 locations offering steaks, fried chicken, "awesome pot roast" and a long list of sides in 40 states.
But the pandemic hasn't been kind to buffet restaurants. Its locations introduced sanitizer stations and other safety measures, including frequent replacement of its buffet serving utensils. But Golden Corral's largest franchisee filed for bankruptcy in October.
Still, the company boasts on its website that "restaurants are reopening every day" after COVID-related shutdowns, and the chain now offers online ordering, takeout and delivery.
Fun fact: Golden Corral restaurants feature a "Brass Bell Bakery" (how's that for a tongue twister?) with a bell that's rung every few minutes to let customers know when fresh rolls, breads and pastries are coming out of the oven.
28. (tie) IHOP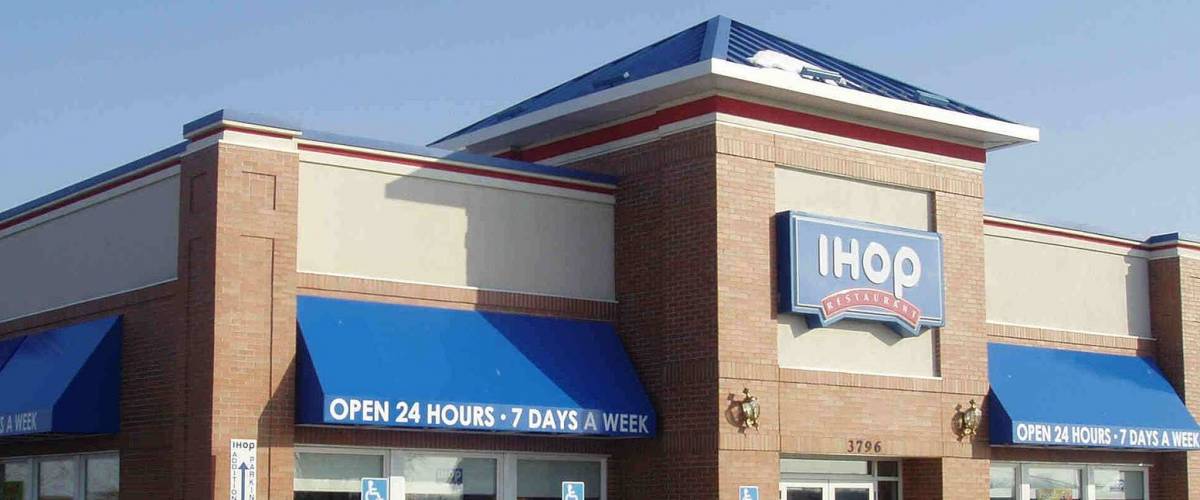 The founders of this breakfast behemoth opened the first, humble location in a Los Angeles suburb in 1958.
By 2008, the family-friendly chain had more than 1,400 locations. And by 2014, IHOP went truly international with locations in countries such as Bahrain, Saudi Arabia and Mexico.
Over the last 15 years, crowds have clamored to sit and enjoy sweet stacks on National Pancake Day. The pandemic has forced the company to cancel its event in 2021, but don't worry — you can sign up for an IOU that can be redeemed in April.
In addition to the world-famous pancakes, this road-trip staple has expanded the menu over the years to include a range of breakfast, lunch and dinner items. In January, IHOP ventured into the world of burritos and bowls.
Fun fact: IHOP is famous for more than one type of cake. The restaurant introduced funnel cakes for the first time in 2005 and quickly became America's largest seller of the amusement park classic.
28. (tie) Denny's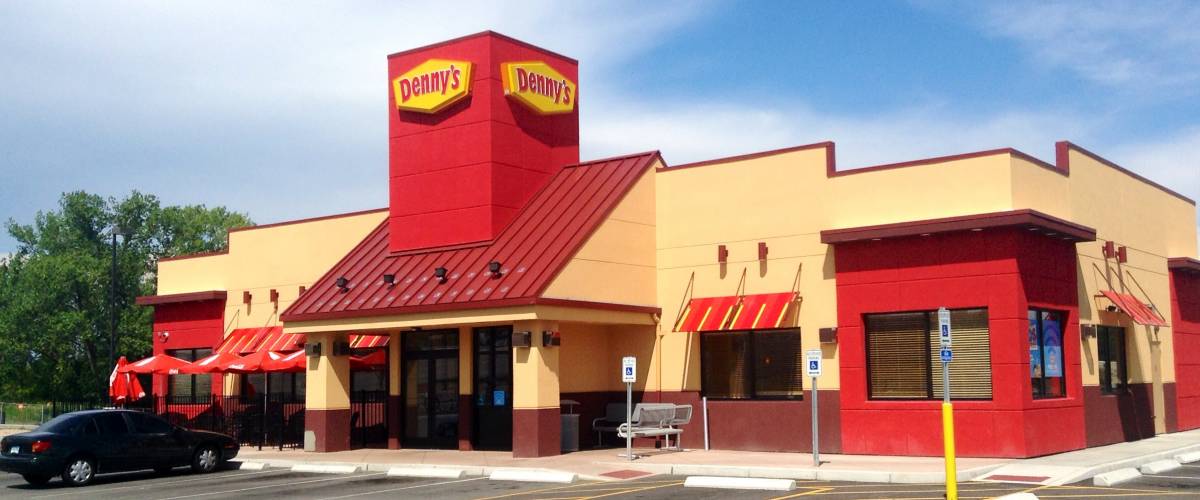 Name a more iconic American restaurant chain. We'll wait.
Save for IHOP, Denny's is the largest full-service breakfast brand in America, according to the Market Force survey. A fifth of survey respondents said that the home of the Grand Slam and Moons Over My Hammy was the casual dine-in breakfast chain they'd visited most recently.
It pays to have name recognition but it also pays to innovate. That's exactly what Denny's has done in recent years, revamping nearly 80% of its core entrees since 2011 and refreshing over 80% of the chain's dining rooms as of mid-2019.
Fun fact: Would you believe that Denny's started out under a different name? It's true: Danny's Donuts, which first opened in Southern California in 1956, was already a six-store chain when, to avoid confusion with a local competitor, it was rechristened Denny's Coffee Shop in 1959.
27. Chili's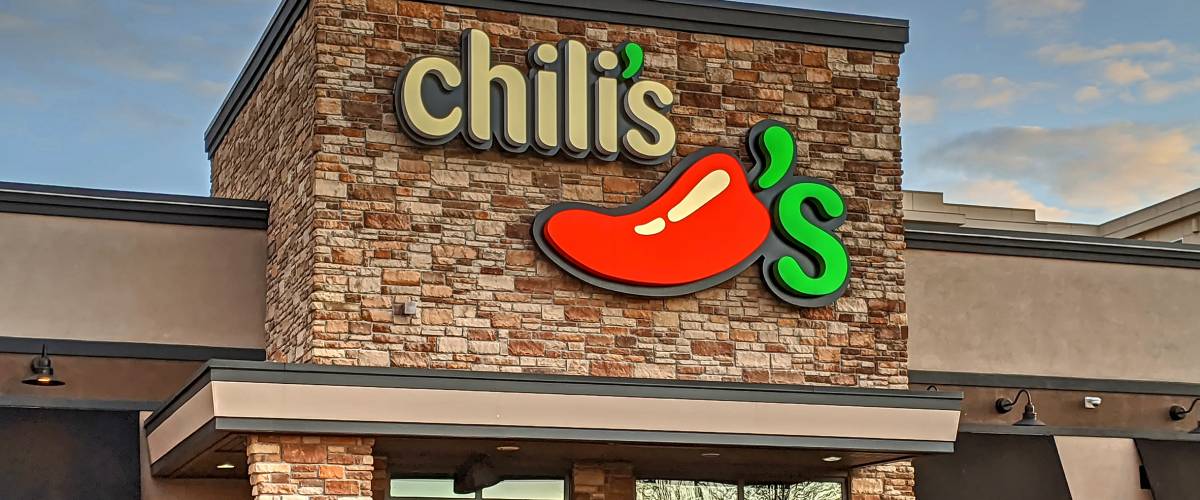 Now a juggernaut of Mexican-inspired casual dining, this beloved chain started in 1973 as a burger joint in Dallas.
Since then, more than 1,600 locations have sprung up around the world, each offering American fare with a southwest flare.
In 2017, Chili's made big changes to its menu, slashing 40% of its offerings — including Buffalo fried cauliflower and mango tilapia — in order to focus on timeless classics like ribs, fajitas and, yes, burgers.
Fun fact: Somewhere on the walls of every Chili's location, you'll find a framed picture that's been hung upside down. No one knows how or why this tradition got started.
26. Cicis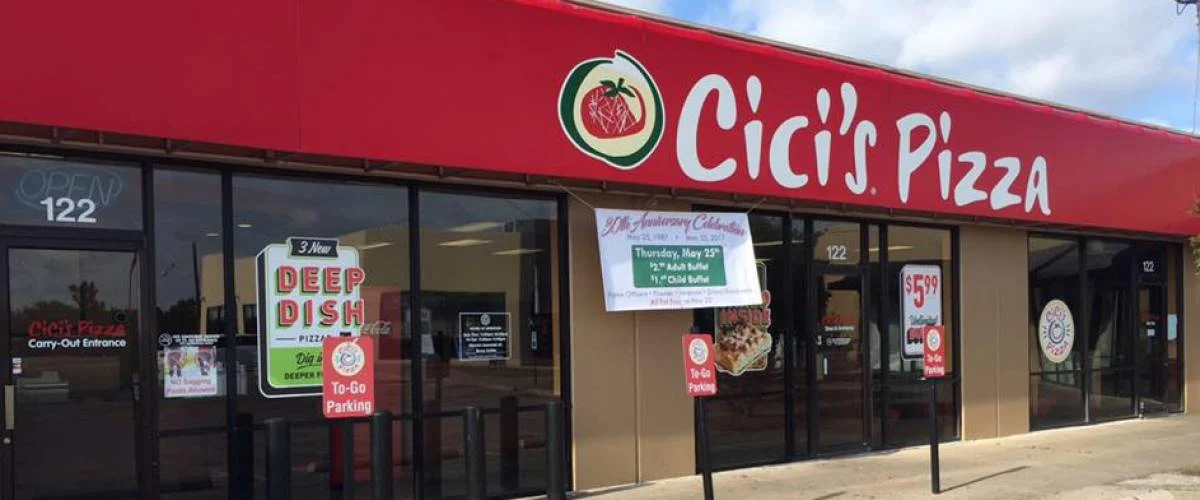 Cicis has been trying to reinvent itself, because the things fans loved most about this sit-down pizza chain have been major disadvantages during the pandemic.
At Cicis, you can pay one low price to fill and refill your plate with unlimited pizza, pasta, salad and desserts from buffet stations. But many people have grown wary of buffet basic practices — like the sharing of ladles and spatulas — because of COVID-19.
Though the chain has been putting more emphasis on online ordering and delivery, struggling Cicis filed for bankruptcy protection in late January.
Fun fact: The Cicis website doesn't explain where the name came from, but it was founded by guys with the last names Croce and Cole. Originally, the chain was called CiCi's Pizza, but the apostrophe was eventually dropped and the second "C" became lower case.
25. Red Robin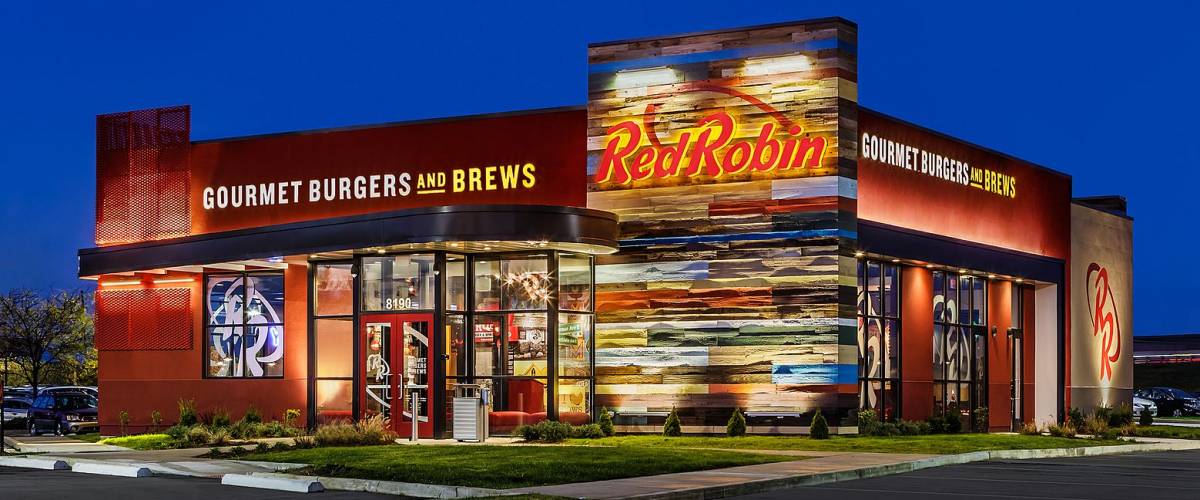 Despite a string of restaurant closures in recent years, Red Robin is alive and serving up its beloved burgers.
Founded in Seattle 50 years ago, the chain has stayed a family-oriented hit with bottomless sides and a variety of bottomless drinks — hello, root beer floats — and a commitment to quality food.
After the pandemic hit, Red Robin cut a third of its menu — that's 55 items — and the company decided to keep its menu simple long-term to focus on quality and to appeal to millennial families.
Fun fact: The Property Brothers from HGTV, Jonathan and Drew Scott, were both bussing at Red Robin in 1993.
24. Pizza Hut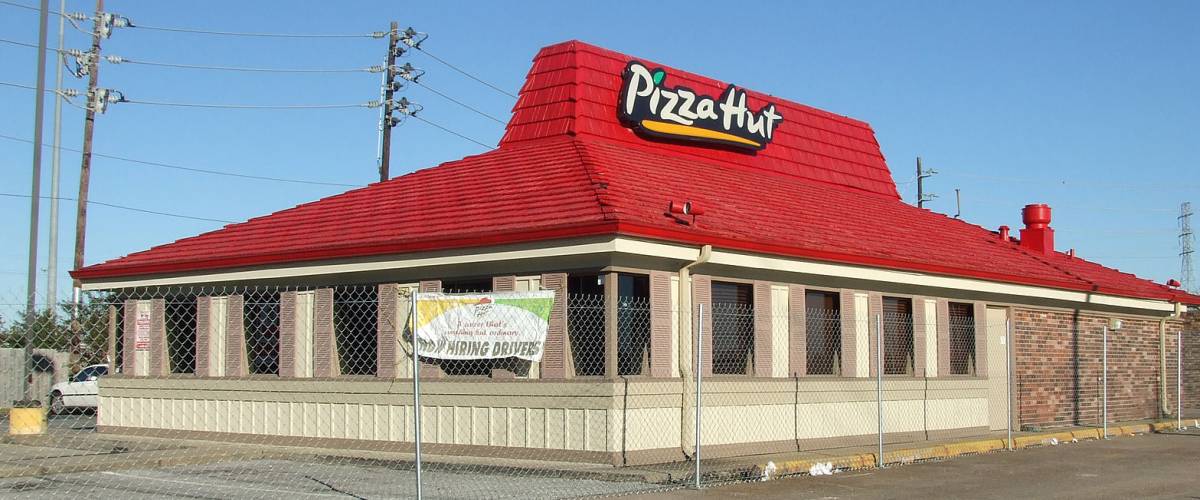 This pizza chain with the iconic roof was founded by the Carey brothers, Dan and Frank, in Wichita, Kansas. They were still in college back in 1958 when they borrowed $600 from their mom to get the company up and running.
It's now a subsidiary of Yum! Brands, Inc., which is a Fortune 100 company that also owns Taco Bell, KFC and WingStreet. In 1995, Pizza Hut unleashed its famous stuffed crust pizza on the market — "so good, you eat it backwards."
Fans gave Pizza Hut especially high marks for its buffet service, though that has obviously been decimated by the pandemic.
Fun fact: In 2012, Pizza Hut launched a limited-edition perfume that smelled like "fresh dough with a bit of spice." Bottles were sent out to 100 fans of the Pizza Hut Canada Facebook page, while a Valentine's Day promotion the year after gave a few Americans the chance to get their hands on a bottle. Bottles have popped up on eBay for as much as $495.
23. Cheesecake Factory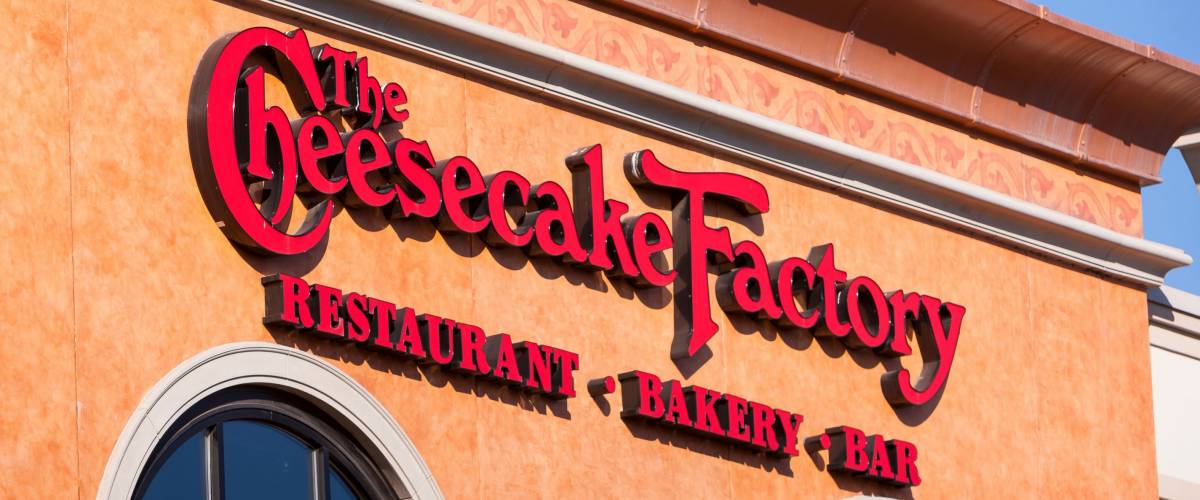 Of all casual dining restaurants, Cheesecake Factory may have the most diverse menu. The chain says more than 250 dishes are made from scratch every day.
If you have the willpower to pass on a Glamburger — the restaurant took some heat in the past for its calorie-laden menu — peruse more than 50 low-cal options in the Skinnylicious section.
For dessert, one of almost 40 cheesecakes is bound to strike your fancy. Save plenty of time to decide, and be sure to bring your reading glasses.
Fun fact: The rapper Drake expressed his passion for the restaurant in the song Child's Play. "Why you gotta fight with me at Cheesecake? You know I love to go there," he sings in the music video, after a jilted lover played by Tyra Banks squishes a cheesecake into his face. "This a place for families that drive Camrys and go to Disney. They don't need to know all of our business."
22. Logan's Roadhouse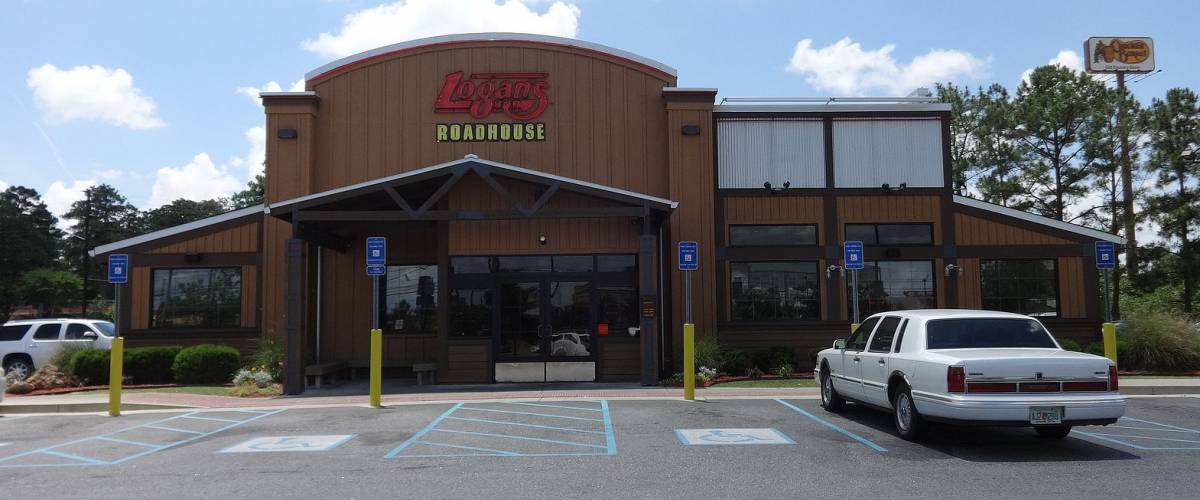 The Nashville-based steakhouse temporarily closed all of its locations in March 2020 when parent company CraftWorks filed for bankruptcy, but they reopened after getting acquired by a new investor.
The roadhouse favorites that keep customers coming back include wood-grilled steaks, burgers, ribs and American Roadhouse Meals.
The chain also offers choice cuts of meat from the Logan Butcher Shop for folks to grill at home.
Fun fact: Logan's makes more than 98 million rolls a year — and you can add to that number when you order a dozen to go.
20. (tie) BJ's Restaurants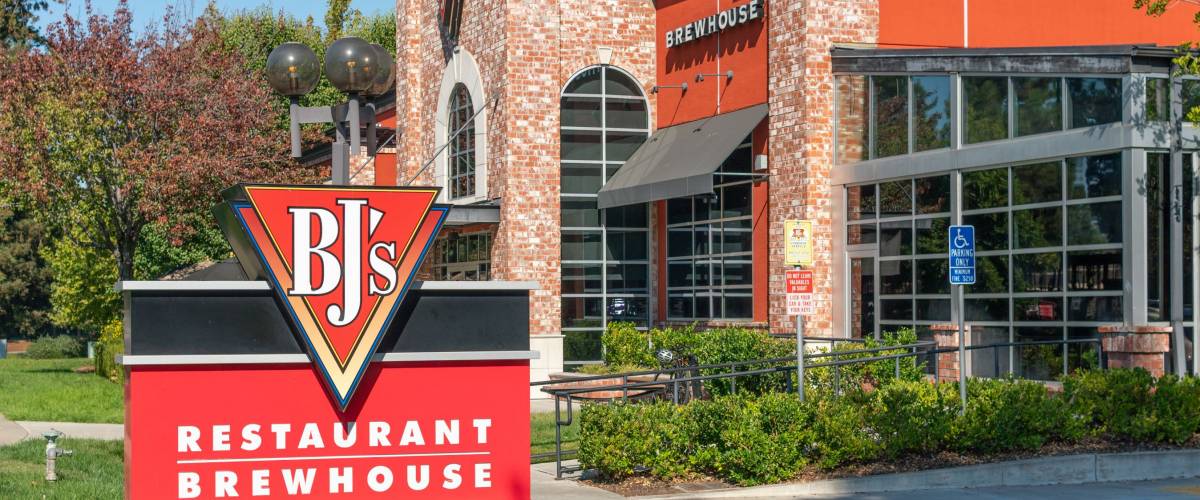 BJ's was born in 1978 as a pizza joint. When the first seven locations thrived, the owners bought out another chain and added a microbrewery.
Now there's much more to BJ's than pizza. The massive menu features both comfort food and healthy choices, and its signature beers have won more than 200 awards.
Fun fact: BJ's was originally named BJ Grunts as a tribute to a restaurant in Chicago called R.J. Grunts. But the founders dropped the "Grunts" and made it just BJ's after the other restaurant complained, the Los Angeles Times reports.
20. (tie) Cheddar's Scratch Kitchen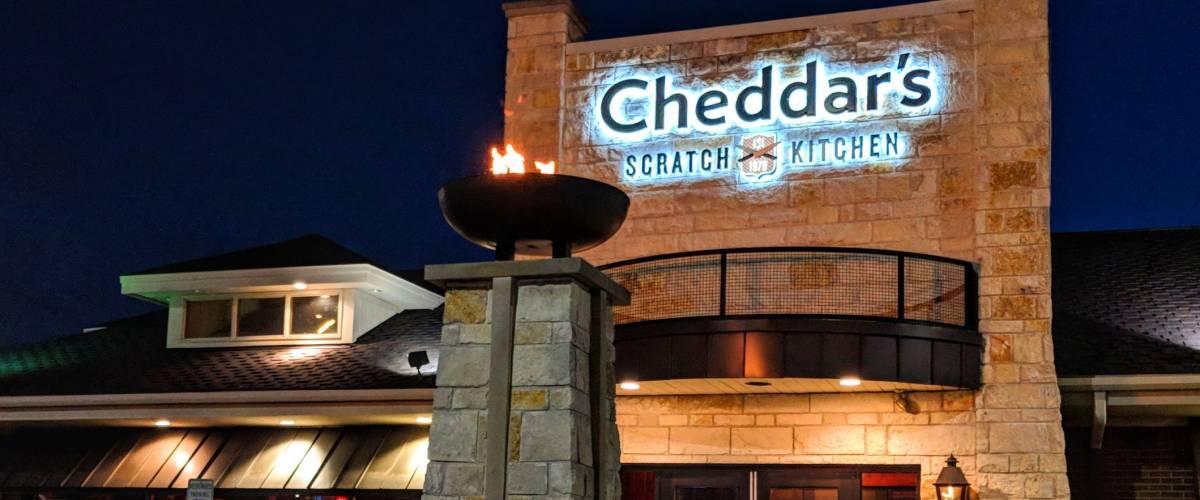 Cheddar's opened way back in 1979, but the restaurant is staying on top of its game. Patrons still give it high marks for its food quality, good value and prompt service.
When parent company Darden announced the acquisition of Cheddar's in 2017, Darden was the top gainer of the day on the S&P 500.
Cheddar's is best known for comfort food, like country-fried steak and chicken pot pie, but there are plenty of waistline-friendly options, too.
Fun fact:
There's nothing especially cheesy about Cheddar's. The name was proposed by a 5th grade class when founders Aubry Good and Doug Rogers asked for suggestions.
17. (tie) Waffle House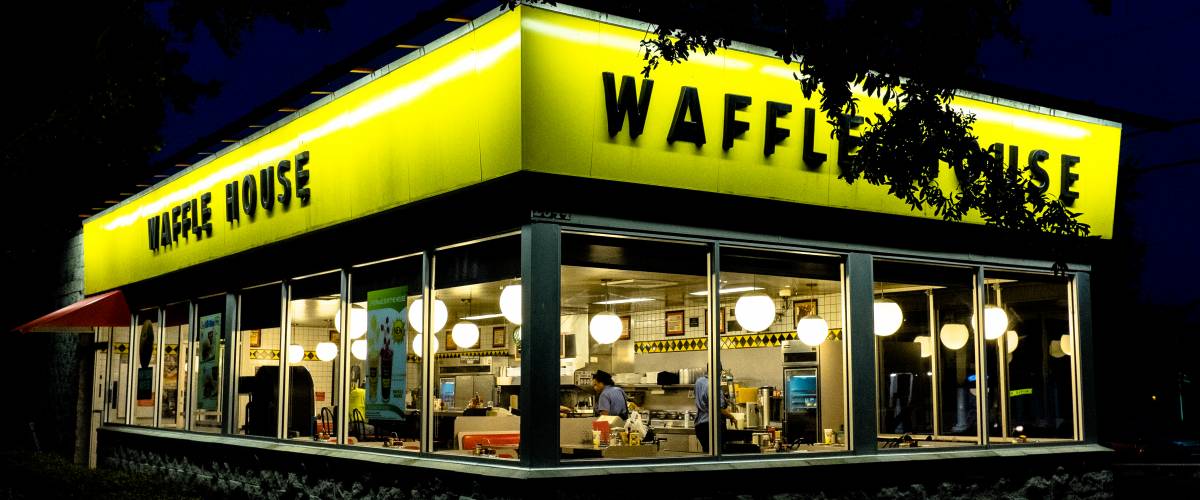 Waffle House promises "Good Food Fast" and offers much more than breakfast options. The menu includes burgers, sandwiches and melts, dinner plates and pies.
Favorites include — you guessed it — waffles along with hash brown bowls. The hefty All-Star Special serves up scrambled eggs, toast with jelly, a waffle, your choice of bacon, sausage or city ham and your choice of grits, hashbrowns or sliced tomatoes.
The brand owns its own record label, cranking out original songs like, "There Are Raisins in My Toast" and "Waffle House Steaks," which you can listen to through the TouchTunes digital jukebox app.
Fun fact: Waffle House is well-known for its disaster preparedness. The Federal Emergency Management Agency uses a "Waffle House Index" to determine the severity of a disaster. When restaurants are open and serving full menus, the index is green. During a power outage or food supply shortage, Waffle House serves a truncated menu and the index is yellow. Red indicates severe damage and full restaurant shutdowns.
17. (tie) Outback Steakhouse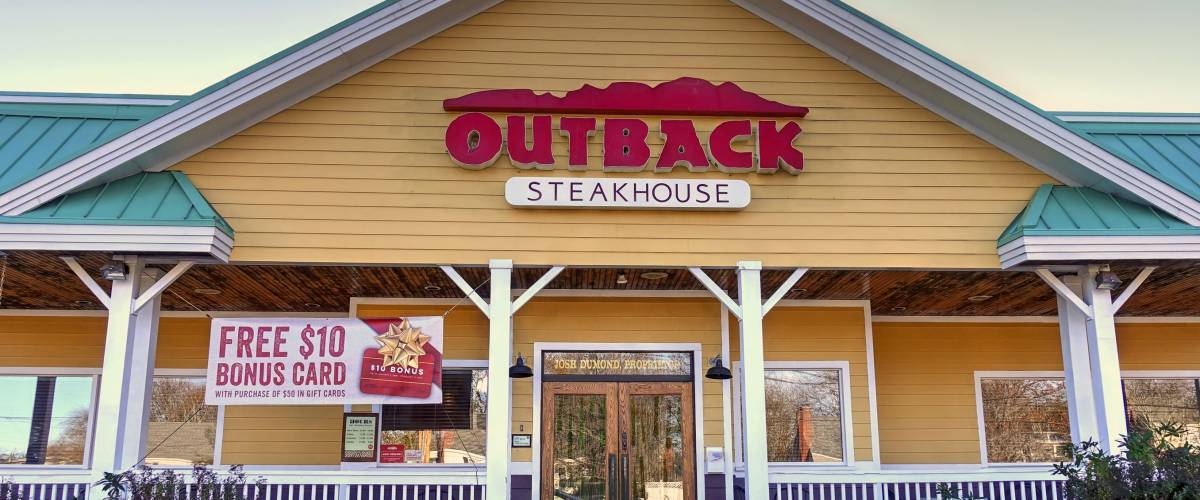 This Australian-inspired steakhouse capitalized on the popularity of the Crocodile Dundee films. Australians are famously fun-loving and gregarious, so the emphasis here is on hospitality.
Outback locations are warm and laid-back. Steak, chicken and seafood come in generous portions for modest prices, and you can look for special deals on Walkabout Wednesdays.
But Outback's signature dish is the hand-carved, expertly fried, delectably seasoned Bloomin' Onion. That's just for starters, so come hungry.
Fun fact: The chain's founders never made a field trip to Australia before the opening because they weren't really aiming for authenticity. Now, Outback has eight locations Down Under.
17. (tie) Red Lobster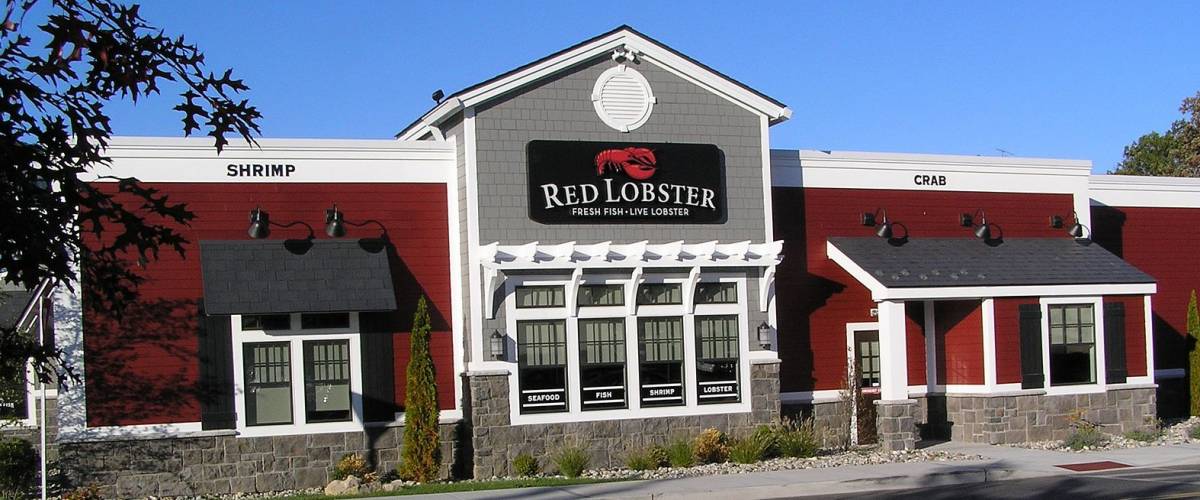 The very first "Harbor for Seafood Lovers" opened in 1968 in Lakeland, Florida. A couple years later, Red Lobster was acquired by General Mills — yes, the parent company of Cheerios, Häagen-Dazs, Betty Crocker and Pillsbury — and started spawning new locations all over.
Today, Red Lobster has more than 700 locations around the world.
The restaurant is known for its Ultimate Feast, which features a Maine lobster tail, wild-caught snow crab legs, garlic shrimp scampi, Walt's Favorite Shrimp and rice and your choice of side.
Yet one offering is even more famous: its Cheddar Bay Biscuits, which were introduced in 1992 to keep guests occupied while waiting for a seat. The biscuits have become so popular they have their own Facebook page with more than 900,000 followers.
Fun fact: Every day, across Red Lobster's North American locations, employees bake nearly a million biscuits. A fresh batch goes into the oven every 15 to 20 minutes. If all the Cheddar Bay Biscuits served in one day were stacked on top of each other, the pile would be 137 times the height of the Empire State Building.
15. (tie) Olive Garden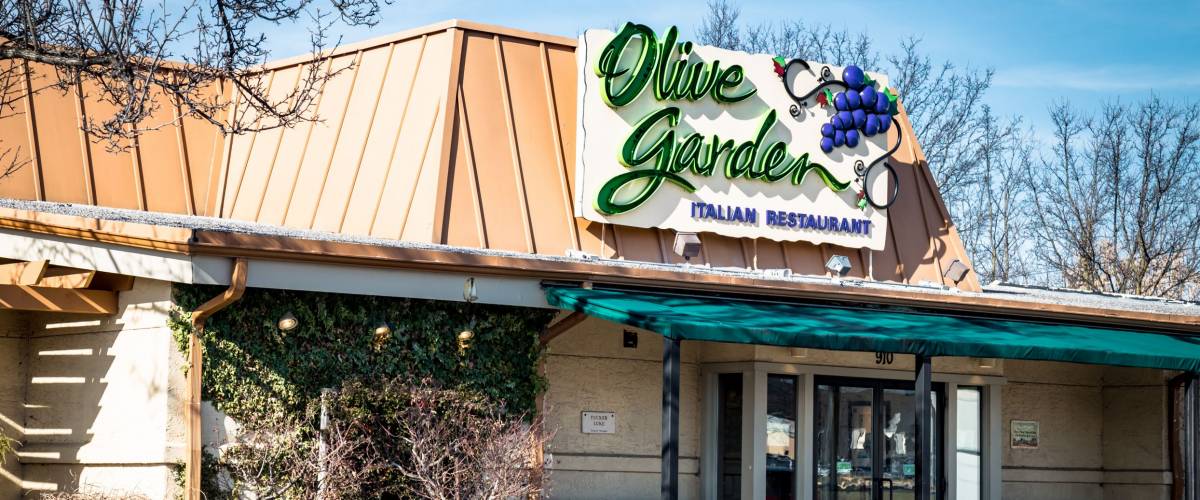 For 37 years, Olive Garden has promoted togetherness and Italian-style generosity.
The largest Italian-themed chain in the country is famous for all-you-can-eat soup, salad and garlic bread. Its affordable, versatile menu features pronto lunches, early dinner duos and create-your-own pasta bowls. There are traditional favorites and creative specials that frequently change.
Because Olive Garden cheerfully accommodates large groups, it's a mecca for business people, families and friends.
Fun fact: Olive Garden's Never Ending Pasta Bowl promotions were so popular that the chain's Never Ending Pasta Passes — which offer all-you-can-eat carbs for either eight weeks or an entire year — sold out in less than a second in 2014.
15. (tie) Bob Evans Restaurants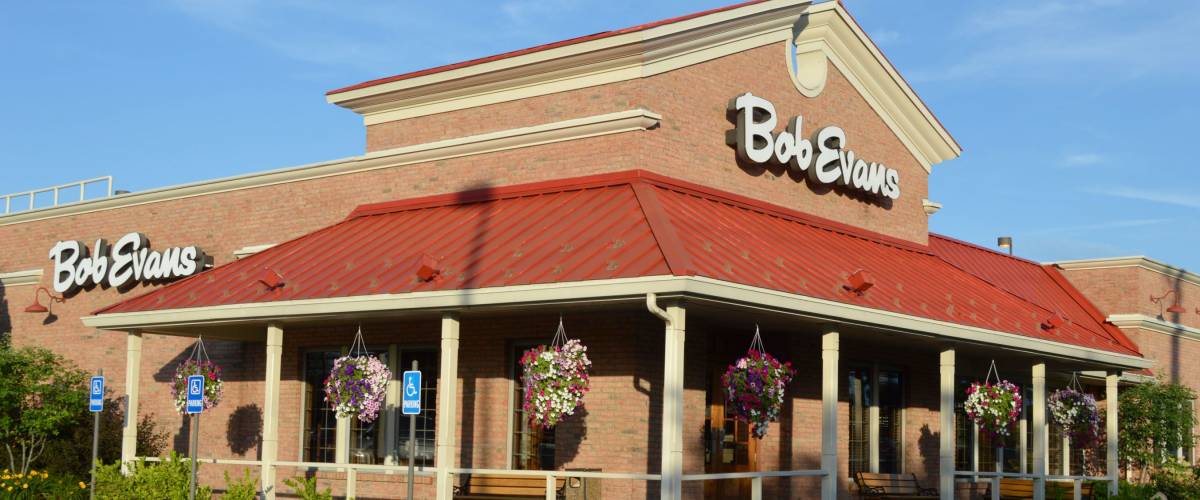 Founder Bob Evans, who died in 2007, treated strangers like friends and friends like family. The heartfelt hospitality came through in these farm-themed casual restaurants and made the biscuits and sausage gravy taste even better.
Breakfast is served all day for people who crave pancakes or pot roast hash midafternoon, and plenty of people apparently do — there are 500 Bob Evans locations.
Down-home favorites on the dinner menu include classic meatloaf, potato-crusted fried flounder and slow-roasted turkey.
Fun fact: Bob Evans started out making sausage on his farm in southeastern Ohio to sell at a diner he owned nearby. The original restaurant had just 12 stools and was called The Sausage Shop.
12. (tie) Marco's Pizza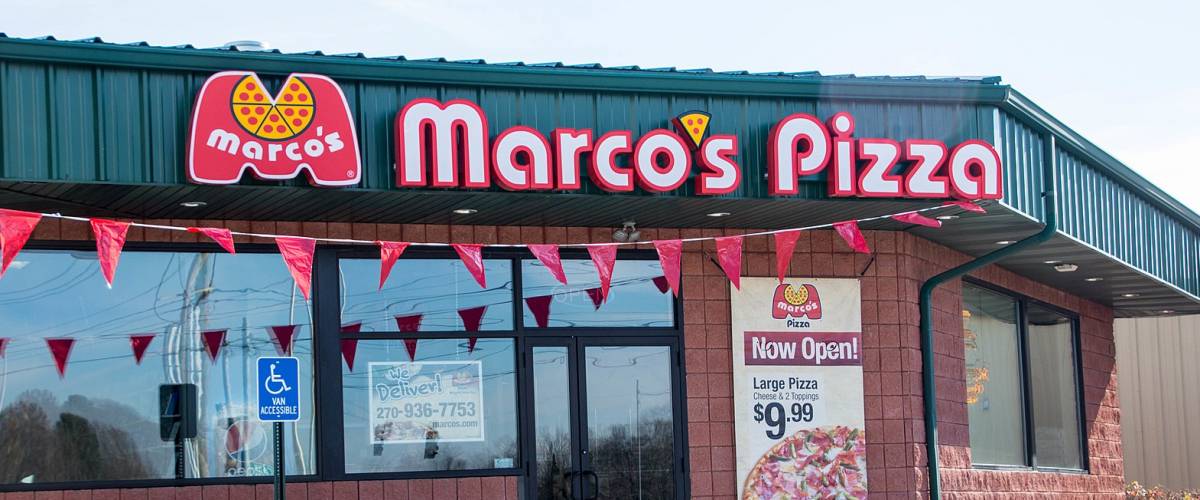 Plenty of chains allow customers to build their own pizzas, but how many let you make your own pizza bowl? (Think all the yummy pizza toppings, sans crust.)
This franchise was founded in 1978 by Italian-born Pasquale "Pat" Giammarco in his hometown of Toledo, Ohio. Today, Marco's Pizza operates hundreds of stores across the U.S. and in three other countries.
Marco's offers subs, salads, sides and desserts as well.
Fun fact: The "Ah!thentic" pizza franchise has a learning lab so franchise owners can make pizza for corporate staff and earn a completion certificate, as part of their training. Some delicious desserts and limited-time specialty pizzas have been created in the test kitchen.
12. (tie) Sweet Tomatoes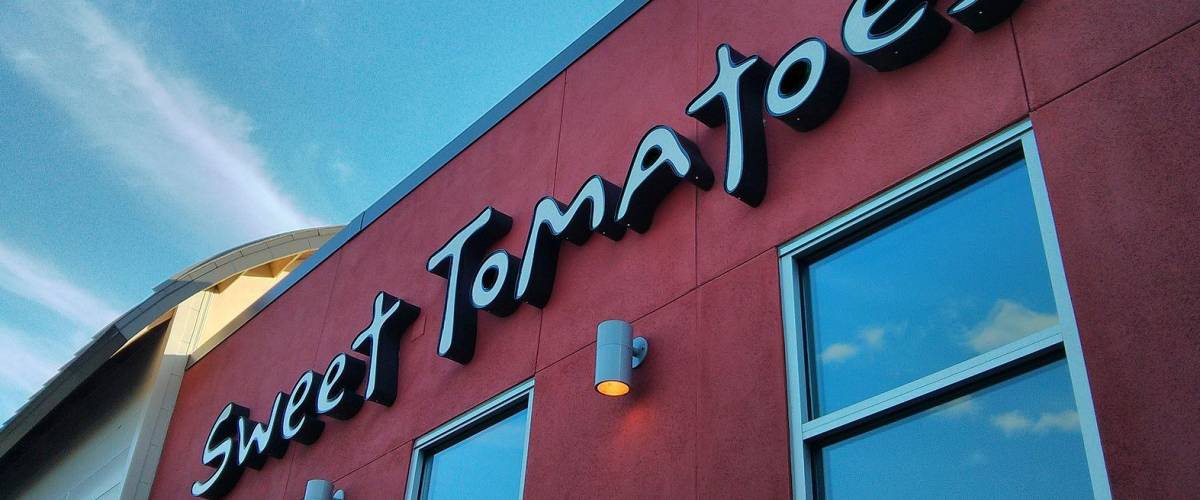 Sweet Tomatoes, or Souplantation in southern California, devastated fans when it permanently shuttered all of its locations in May 2020.
The buffet chain, with its all-you-can-eat soups and salad fixings, was another casualty of the COVID-19 pandemic. Parent company Garden Fresh CEO John Haywood told Restaurant Business Online that converting the self-serve business model into table service or pickup and delivery just wasn't working.
Sweet Tomatoes' iconic 50-foot salad bar offered over 100 ingredients to build your own salads and soups, with pasta, pizza and other baked items included as well.
Fun fact: The restaurant website had a "Sprouts Only" page for kids, which included games, coloring sheets and puzzles to promote healthy eating.
10. (tie) Blaze Pizza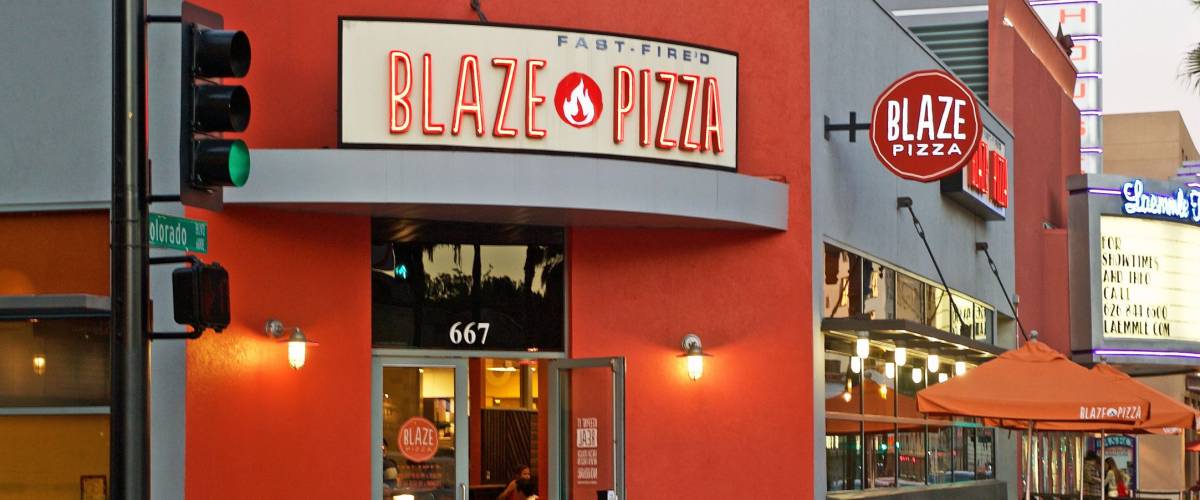 Blaze is shaking things up with its made-to-order approach, fast service and healthy options. The executive chef, Bradford Kent, is known as the "Pizza Whisperer."
Pizzas are created on an assembly line as customers choose toppings. Crispy perfection is the result of fast-firing the pies in a blazing oven for 180 seconds.
Blaze was founded in Pasadena in 2011, and the company had plans to hit 500 locations worldwide by 2020.
Fun fact: Pro baller LeBron James was an original investor in the company, with a $1 million stake in 2012. He enjoys turkey meatballs, kalamata olives and banana peppers on his Blaze Pizza.
10. (tie) Carrabba's Italian Grill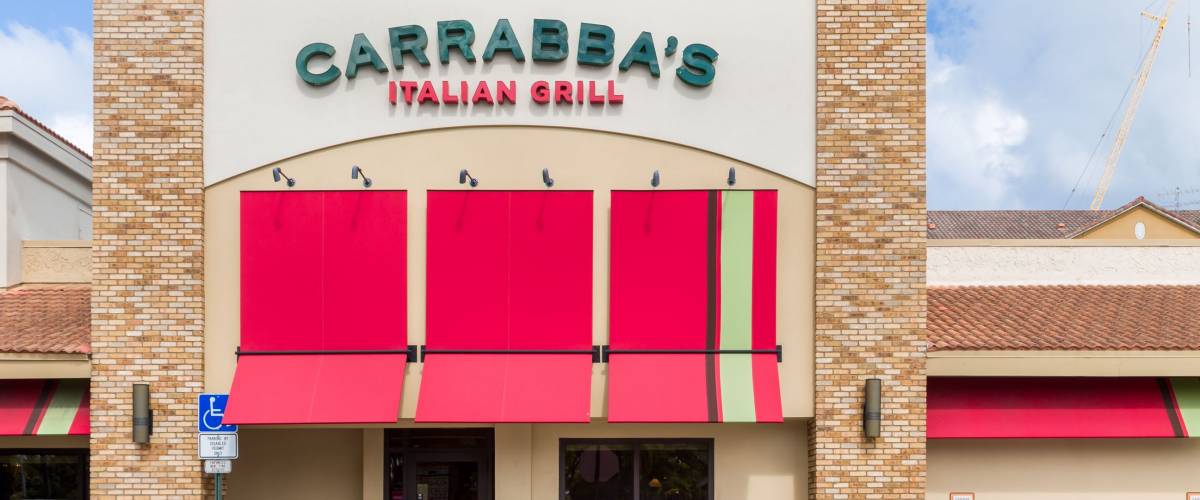 This popular Italian-American chain was launched in 1986 by Johnny Carrabba III and his uncle Damian Mandola. The two are self-described Sicilian boys from Texas who love to cook and eat.
Expect robust, rustic fare, and expect a lot of it.
You can soak up the energy and sample what's currently on the stove by dining at Carrabba's Kitchen Counter.
Customers say the signature Chicken Bryan, topped with goat cheese, sun-dried tomatoes and lemon-butter sauce, is heavenly.
Fun fact: Mandola and Carrabba hosted their own cooking show on PBS, titled Cucina Sicilia. In each episode, they shared cooking secrets and showed viewers how to make authentic Sicilian classics.
8. (tie) Maggiano's Little Italy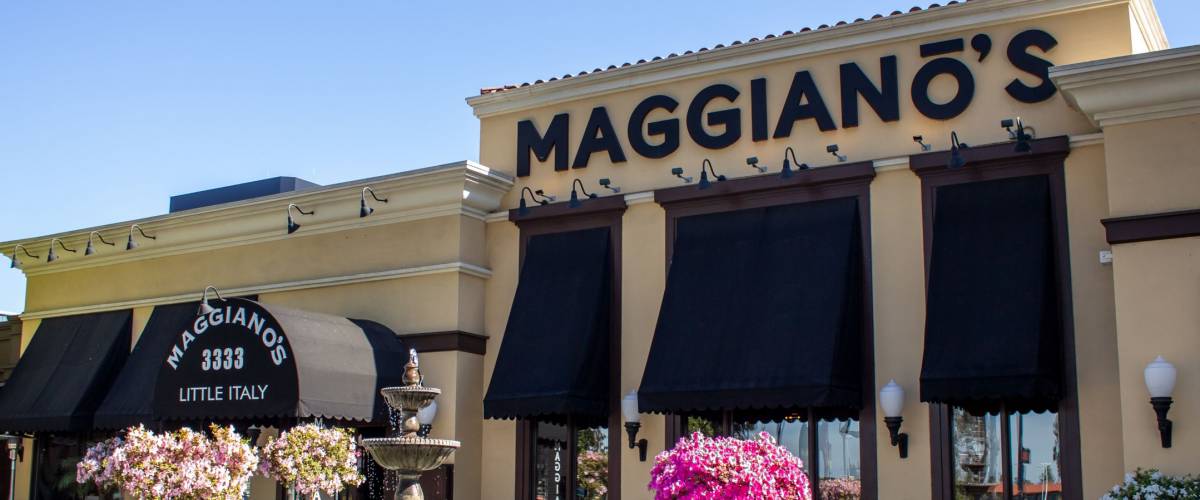 Just like nonna, this Italian-American chain refuses to let patrons go home hungry.
The portion sizes at Maggiano's Little Italy are huge, and with Today & Tomorrow Pastas — choose two, and one is free to take home — you can feed a starving linebacker for a week.
That said, the company promises not to judge if you prefer to think of it as "Today & Later Today Pasta."
Fun fact: The restaurant's namesake was a real person, though not quite as Italian as you might expect. Marvin Magid was an associate of restaurant tycoon Rich Melman. When Magid died in a helicopter crash in Hawaii, Melman wanted to name something after him — so he combined "Mag" with "iano" to make it sound more appropriate.
8. (tie) Bonefish Grill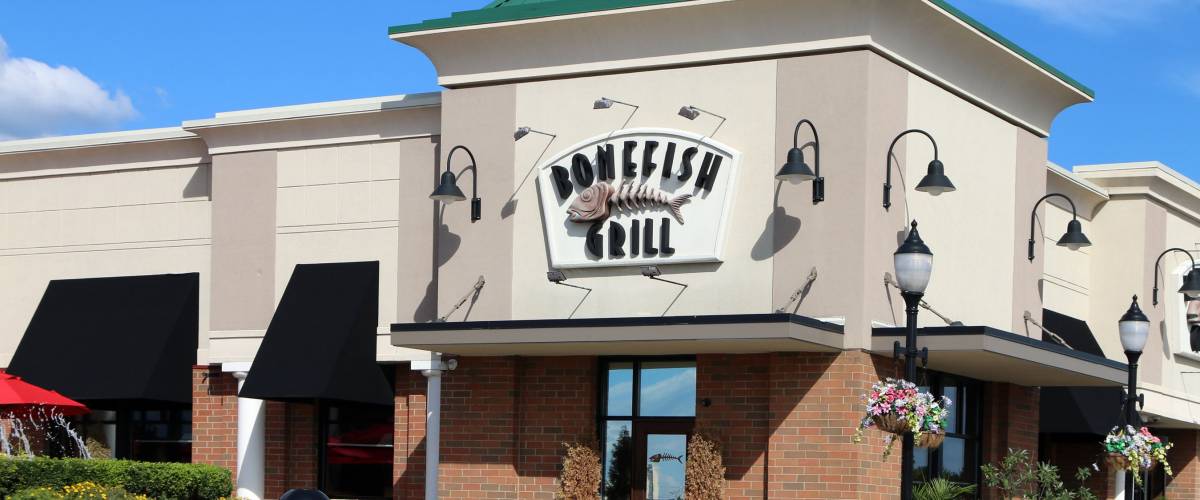 Fans are hooked on the quality, attention to detail and craft cocktails at Bonefish Grill, which was founded by two fishermen in Florida in 2000. Along with Outback Steakhouse and Carrabba's, it is now owned by Bloomin' Brands.
The menu features seasonal ingredients, like Maryland soft-shell crabs in spring. Preparation on an oak-burning grill and minimal seasoning enhance the fish's natural flavors.
Fun fact: After billionaire investor Warren Buffett married his second wife Astrid Menks in a brief civil ceremony in 2006, they went out for a small family dinner party at the Bonefish Grill in Omaha, Nebraska, where Buffett lives, according to The New York Times.
6. (tie) Cracker Barrel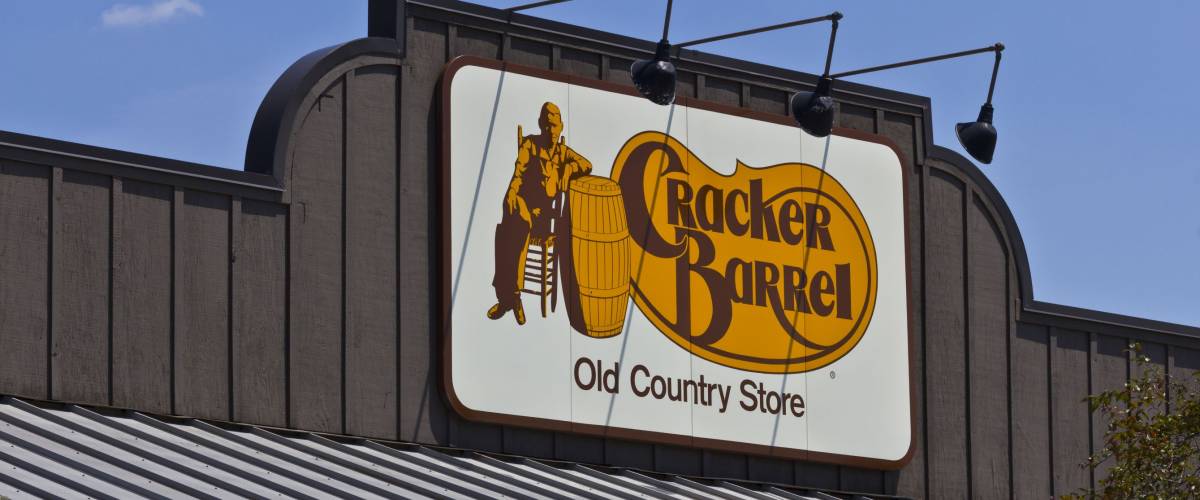 For Southern hospitality, it's tough to beat Cracker Barrel. The stone fireplaces, rocking chairs and local artifacts have drawn diners for 50 years.
The menu, featuring Southern staples like chicken and dumplings, catfish and turnip greens, has expanded to include local favorites and lighter fare.
Market Force says the chain scores especially high for its friendly service and "inviting atmosphere."
Fun fact: With the expansion of America's highway system in the '50s and '60s, restaurant founder Dan Evins knew isolated travelers would appreciate a consistent, nostalgic, home-style meal. So he built a gas station off the highway and added a small restaurant and gift shop called Cracker Barrel — a reference to old country stores where people chatted while hanging around barrels full of soda crackers.
6. (tie) LongHorn Steakhouse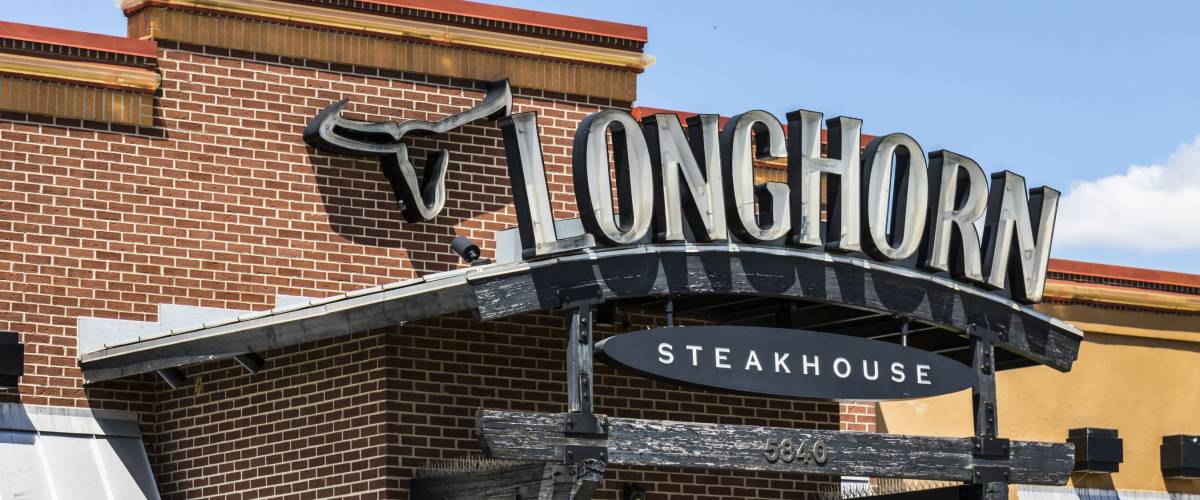 First and foremost, this ranch-themed restaurant promises its menu is designed by steak lovers for steak lovers.
However, in addition to affordable steaks, customers have ribs, seafood, burgers and more than 30 lunch combos to choose from.
Feel bad about the carbon footprint of all that meat? Each LongHorn location has a sustainability team that oversees recycling and energy use. And they've collectively donated over 23 million pounds of fresh food to their local communities.
Fun fact: The first LongHorn opened to little fanfare in Atlanta in 1981. But when a freak snow storm blew into town the next year, it was stampeded by stranded motorists. It's been sunny skies ever since.
4. (tie) Mellow Mushroom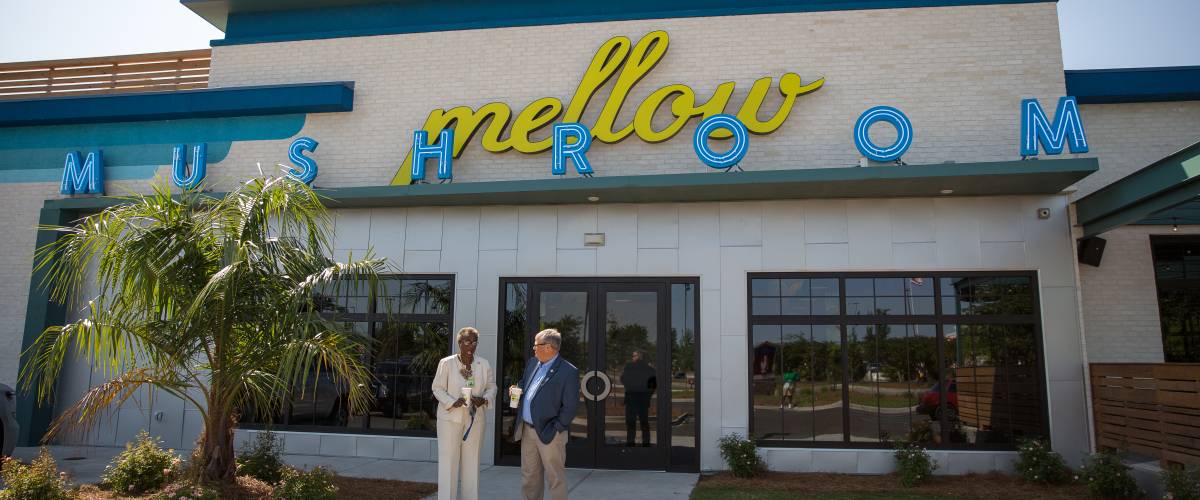 Born out of the "free-wheelin' hippy culture of the '70s," this Atlanta-based resto dishes up stoned-baked pizzas in an eclectic, art-filled environment.
It offers calzones and hoagies in addition to build-your-own pies and house specialty pizzas.
The site has a special Community Karma page that salutes the contributors who create works of art for Mellow Mushroom locations.
Fun fact: While McDonald's had Grimace and the Hamburglar, Mellow Mushroom has a groovy cast of characters adorning its own stores, calendars and comic strips. Shroomville and the Mellow Mushroom Mothership play host to Mel. O Mushroom, the Funguys, Esperanza and more.
4. (tie) MOD Pizza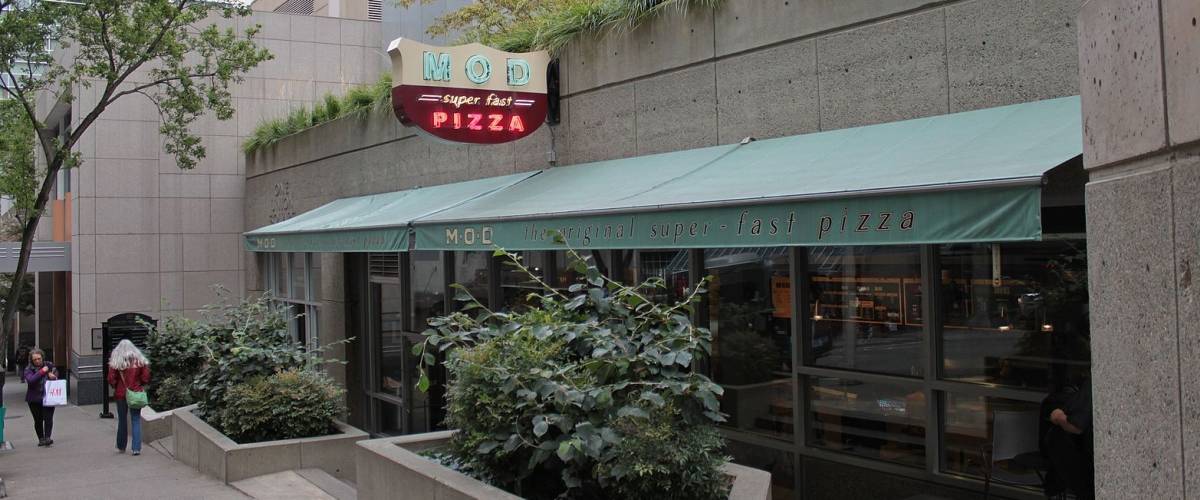 MOD Pizza's popularity stems from its customizable pies. Customers have more than 30 toppings to choose from, all at one set price, and can even create their own salad combos.
That said, you can always choose one of the house pizzas, like the Maddy classic cheese or the Jasper mushroom and spicy chicken sausage.
Husband and wife duo Scott and Ally Svenson founded MOD in Seattle in 2008, inspired by their own quest for fast and affordable restaurant options for their growing family.
Fun fact: The chain made headlines for giving a second chance to ex-convicts. CNN Business reports that many former felons have gone on to become store managers and brand ambassadors.
3. Texas Roadhouse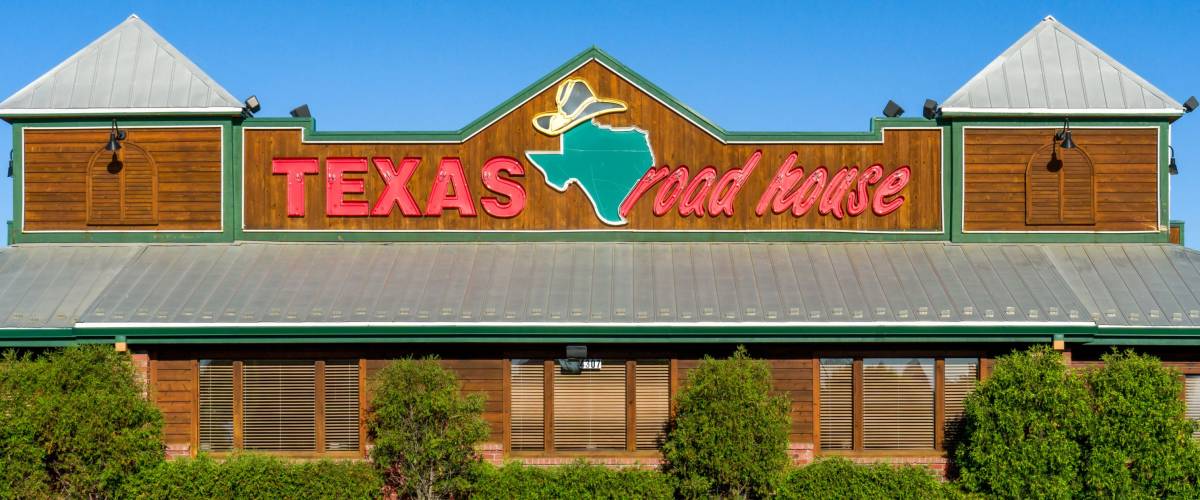 Clarksville, Indiana, is nowhere near Texas, but that's where these casual dining restaurants got their start in 1993.
The steaks are hand-cut, the bread is fresh-baked, and the peanuts are free. Jukeboxes, line dancing and Texas-friendly service are all part of the experience.
Texas Roadhouse has more than 600 locations in 49 states and dozens more across 10 countries, including Kuwait, the Philippines and China.
Fun fact: Country music star Willie Nelson became friends with the company's founder after meeting at a Farm Aid benefit concert. Now each Texas Roadhouse location has a Willie's Corner — a dedicated area that celebrates his career.
2. Pappadeaux Seafood Kitchen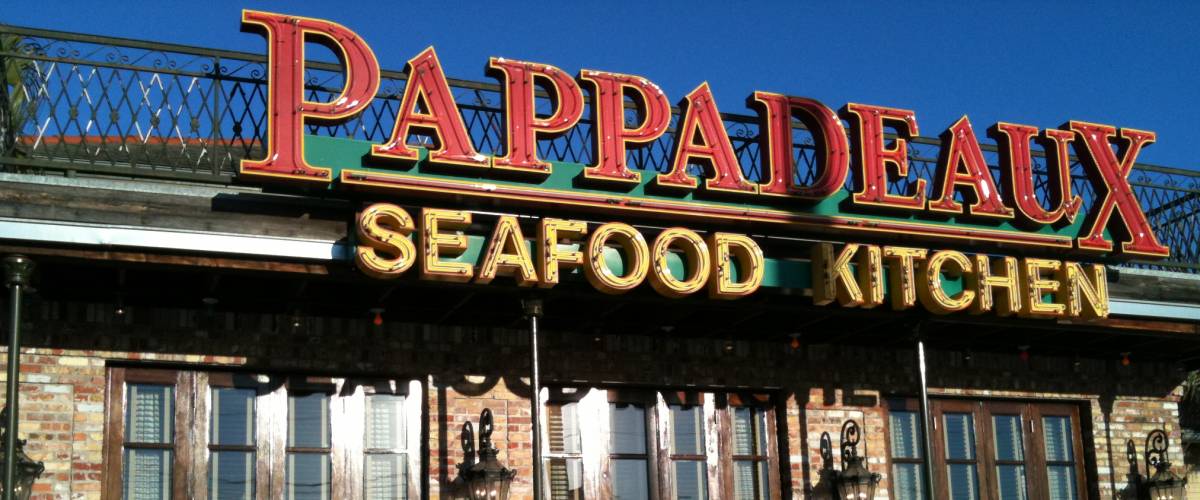 The Pappas brothers have several casual dining concepts — including Pappas Burger, Pappas Bros. Steakhouse and Pappasito's Cantina — but Pappadeaux is the largest.
Few casual restaurants have such hands-on operators. Pappadeaux owns and operates its delivery trucks to ensure food arrives fresh from the docks.
The company says its French Quarter-style menu continually changes to incorporate seasonal ingredients, and sauces are made from scratch every day.
Fun fact: The company's do-it-yourself approach goes far beyond delivery trucks. Pappas Restaurants employs its own electricians and even makes its own dining chairs.
1. First Watch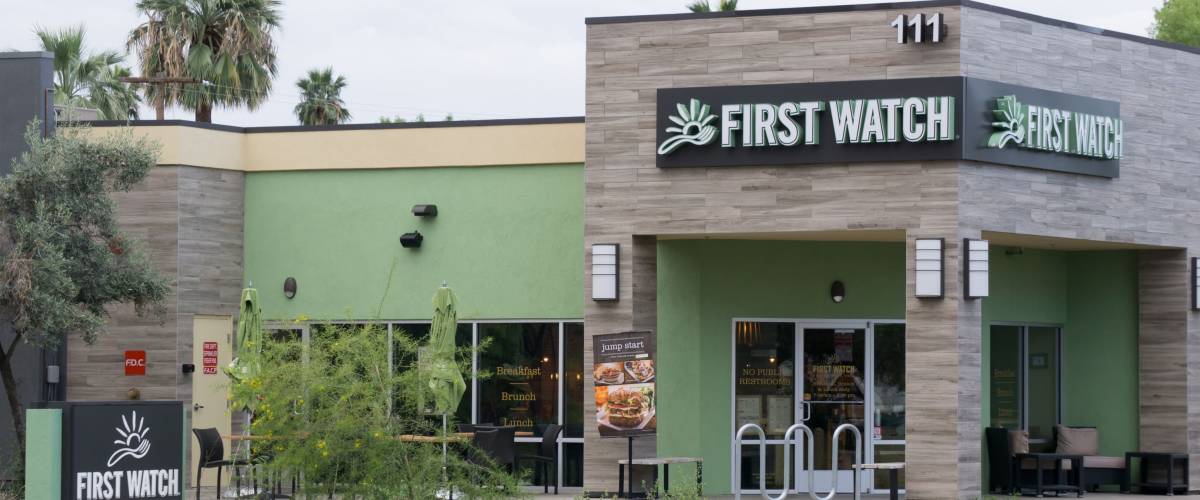 Scorning deep fryers and heat lamps, this daytime-only chain boasts fresh, made-to-order foods. If you ask for coffee, you'll get a whole pot — and a complimentary newspaper.
First Watch opened in 1983 in California, and Market Force says it's now America's favorite breakfast chain. It tops competitors for the quality of its food, its healthy menu options and the attention it pays to food allergies.
Fun fact: The name "First Watch" comes from a nautical term for the first shift of the day. That's why the restaurant chain serves breakfast, brunch and lunch from 7 a.m. to 2:30 p.m.
These Chains Are Permanently Closing the Most Stores
A record 9,500 stores went out of business in 2019, which seemed massive — but Coresight Research expected as many as 25,000 could shut down in 2020, mostly in malls.
Here are the major retailers that were permanently closing the most stores in 2020.
44. Gap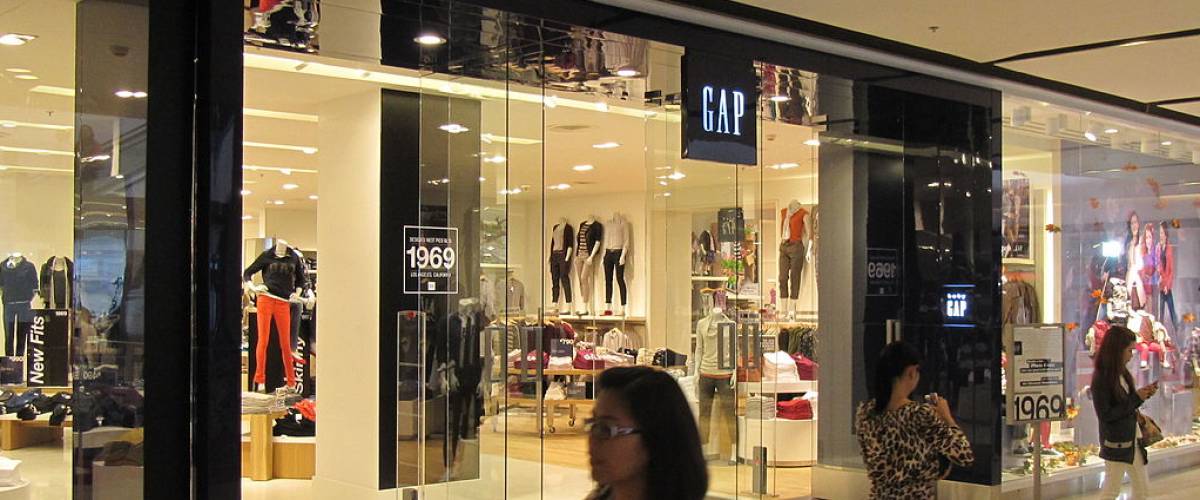 Stores closing in 2020: Up to 230
The Gap chain is shrinking — in more ways that one.
The clothing retailer is on its way to closing around half of its stores through early 2021. The company made that decision following a not-so-merry 2018 holiday season that saw Gap's sales decline 5%.
Robert Fisher, currently Gap's interim CEO, says the closures will breathe new life into the 50-year-old brand. Not only that, but remaining stores will be reduced in size.
In late January 2020, Gap announced that it had so far closed 89 stores — including 56 in the U.S. — toward its goal of closing about 230 by February of the following year.
43. Kmart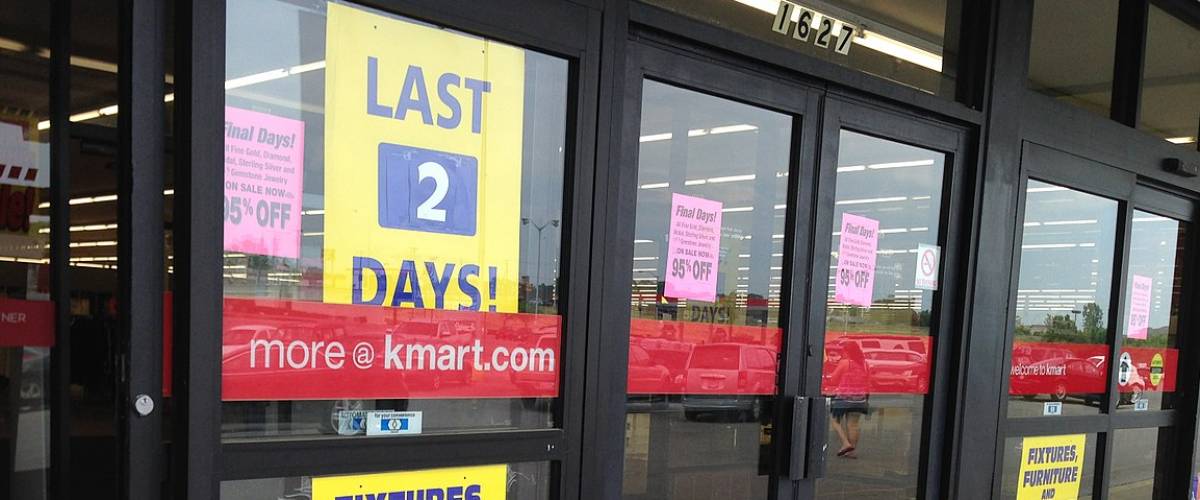 Stores closing in 2020: 45
The home of the Blue Light Special first opened under the name Kmart in 1962. The discount chain had almost 2,500 locations worldwide in 1994, but the retailer closed hundreds when it filed for bankruptcy in 2002.
Two years later, Kmart merged with Sears. And that's when things really started going bad.
The lights have steadily been going out at Kmart stores in recent years. Dozens shut down in 2019. Nearly 50 more would close by February 2020.
And that will leave just 182 Sears and Kmart stores still going. Transformco, the company that now owns the two chains, says the business has faced "a difficult retail environment and other challenges."
42. Bath & Body Works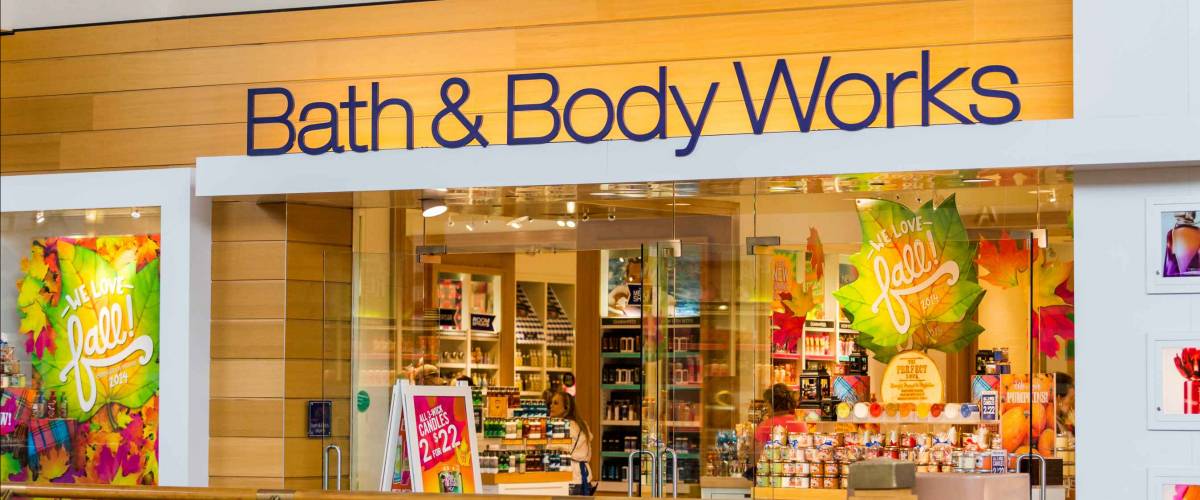 Stores closing in 2020: 50
You'd think that a chain selling soaps and hand sanitizers would have it made during the coronavirus pandemic, but Bath & Body Works is closing 50 of its locations, primarily in malls.
CEO Andrew Meslow told analysts on a conference call in May that the mall stores "may not come back to their pre-crisis levels of productivity."
So, the Bath & Body Works rubber duckie mascot will have a smaller pool to swim in — even though the company's soap and sanitizer business is indeed growing fast. Sales have doubled from a year ago.
"Sanitizer is now something that will likely be part of all of our daily routines for the months and years ahead. So, (it's a) meaningful opportunity," Meslow said.
41. Men's Wearhouse/Jos. A. Bank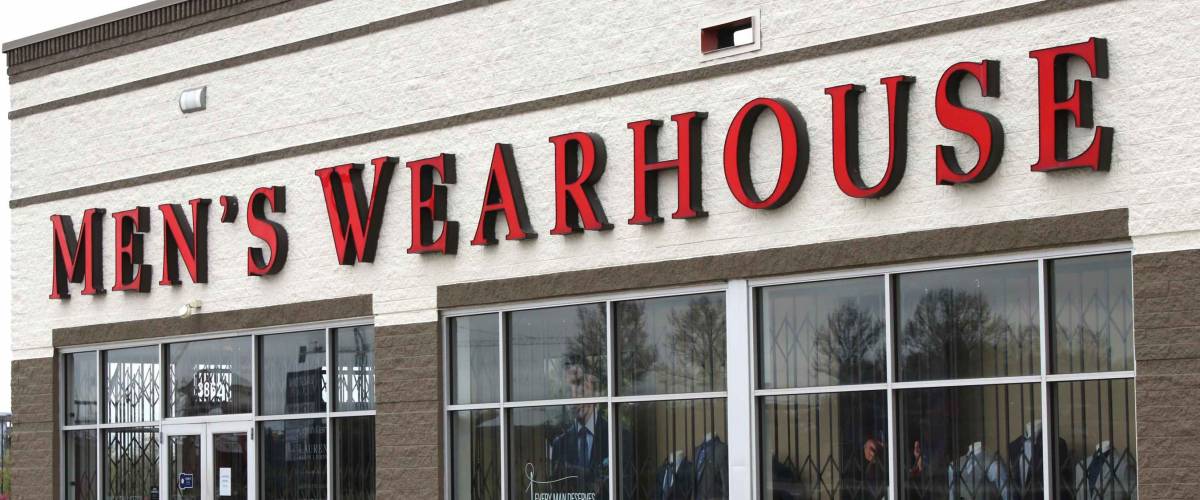 Stores closing in 2020: 500
Commercials for Men's Wearhouse used to end with the chain's gravel-voiced founder and CEO George Zimmer vowing that if you bought one of the company's suits, "You're gonna like the way you look. I guarantee it."
But Zimmer was ousted in 2013, and guys who are now working from home because of the coronavirus have decided they look just fine in polos and jeans. Suit sales have collapsed, and the owner of Men's Wearhouse has filed for bankruptcy.
Weeks ahead of the early August bankruptcy, Tailored Brands — which also owns the Jos. A. Bank, Moores and K&G clothing chains — said it would shut down up to 500 of its roughly 1,400 stores in the U.S. and Canada.
The goal is to become "a stronger company that has the financial and operational flexibility to compete and win in the rapidly evolving retail environment," says Tailored Brands CEO Dinesh Lathi, in a statement.
40. Hallmark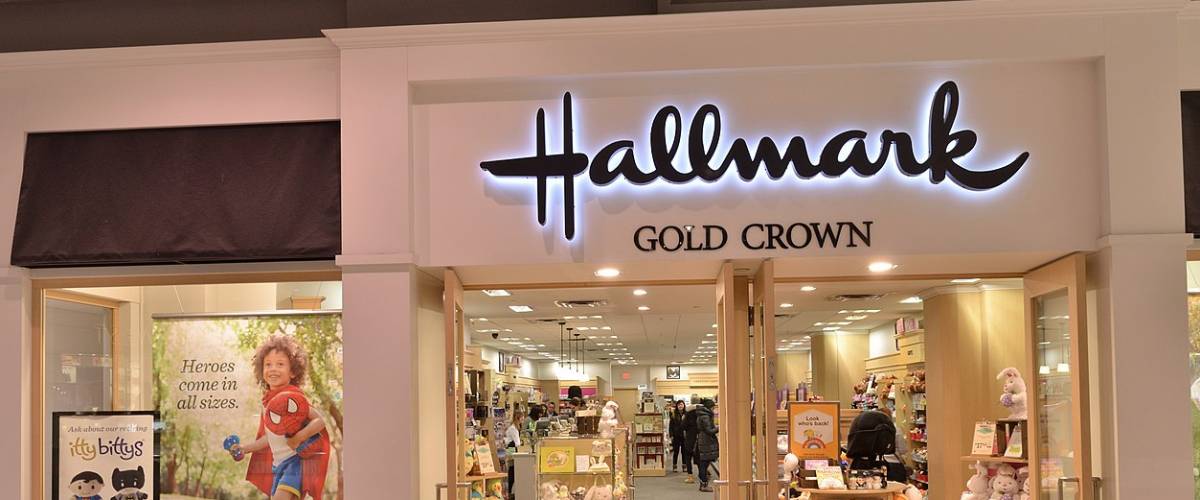 Stores closing in 2020: At least 18
The slogan for Hallmark Cards used to be, "When you care enough to send the very best." But the problem today is that fewer people care about sending greeting cards at all.
Hallmark's website says the company's brand is still on more than 2,000 card shops. But well over a dozen are closing, according to various media reports.
Those include an Evansville, Indiana, Hallmark store that's been in business for 44 years, and a longtime location in Forest Park, Illinois, owned by Rich Schauer. He says the business just isn't viable anymore.
"People used to buy and send cards all the time," he told the Forest Park Review. "It's all online now. Everyone celebrates their birthdays on social media."
39. CVS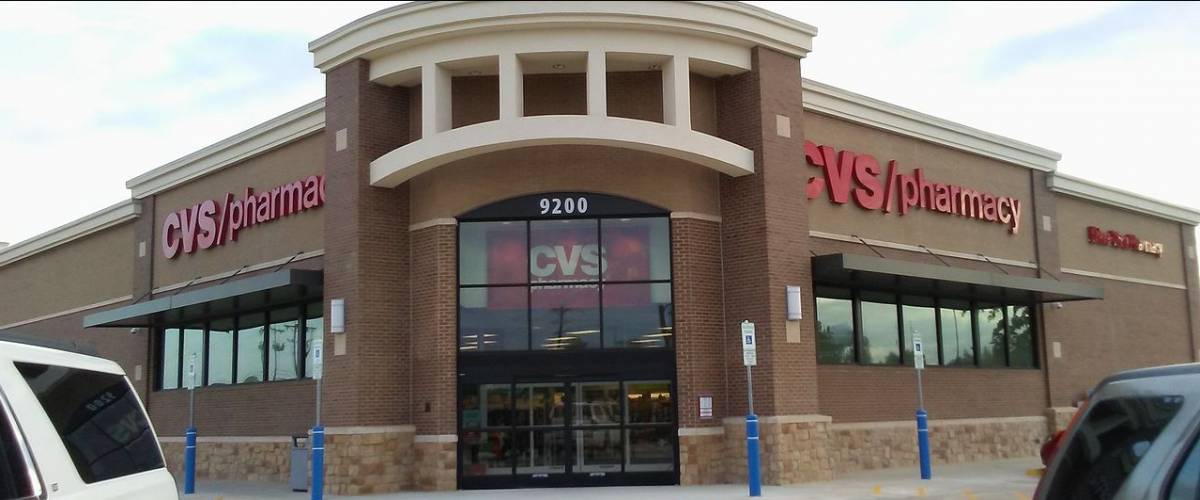 Stores closing in 2020: 22
CVS intends to close around two dozen of its drugstores, which is about half the number that shut down in 2019.
You'll still find one on nearly every corner, because there will be roughly 9,900 remaining CVS locations.
The neighborhood pharmacy and retail chain is focusing on its stores that have MinuteClinics, which offer basic, walk-in medical services. That strategy is right in line with the parent company's name, CVS Health.
About 1,100 stores have the clinics so far. If you need a flu shot, suspect a bladder infection or want to undergo a cholesterol screening, you're in the right place.
Chief Financial Officer Eva Boratto hopes shuttering weaker CVS stores will generate "enhanced longer-term performance."
38. New York & Co.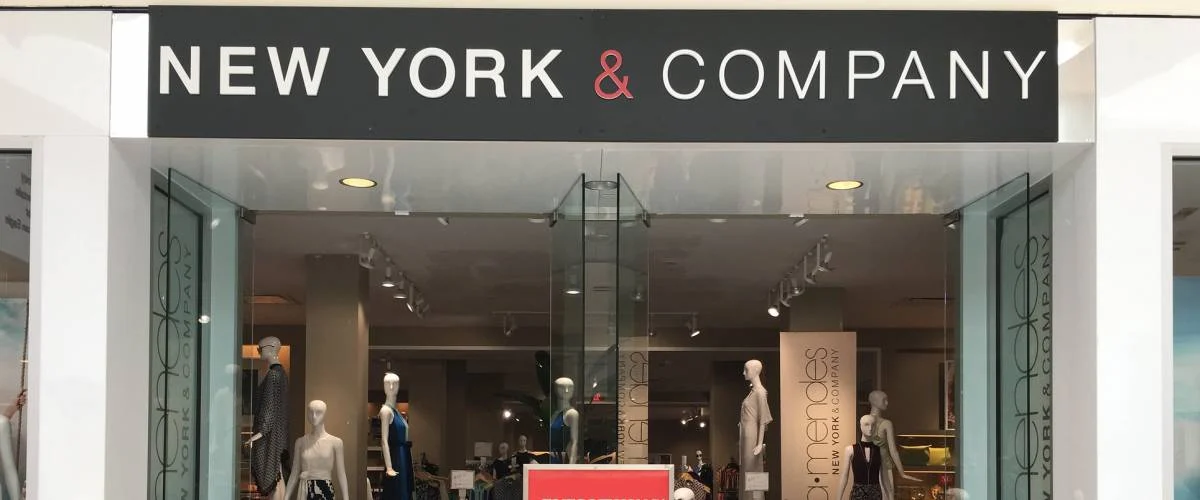 Stores closing in 2020: 405
After a disappointingly quiet holiday shopping season in 2019, New York & Co. began 2020 with an announcement that it would close more than 25 of its shops by early February.
The women's fashion and accessories retailer indicated shoppers were visiting the chain's stores less often while spending more time on the company's website.
That was the diagnosis early in 2020 — before the coronavirus hit. Parent company RTW Retailwinds later filed for bankruptcy and announced that New York & Co.'s remaining stores would go out of business. Around 380 were left.
Advertisements:
The retailer was known for its collaborations with celebrities, including the actresses Gabrielle Union and Eva Mendes. The company was founded more than 100 years ago as Lerner Shops.
37. Lucky's Market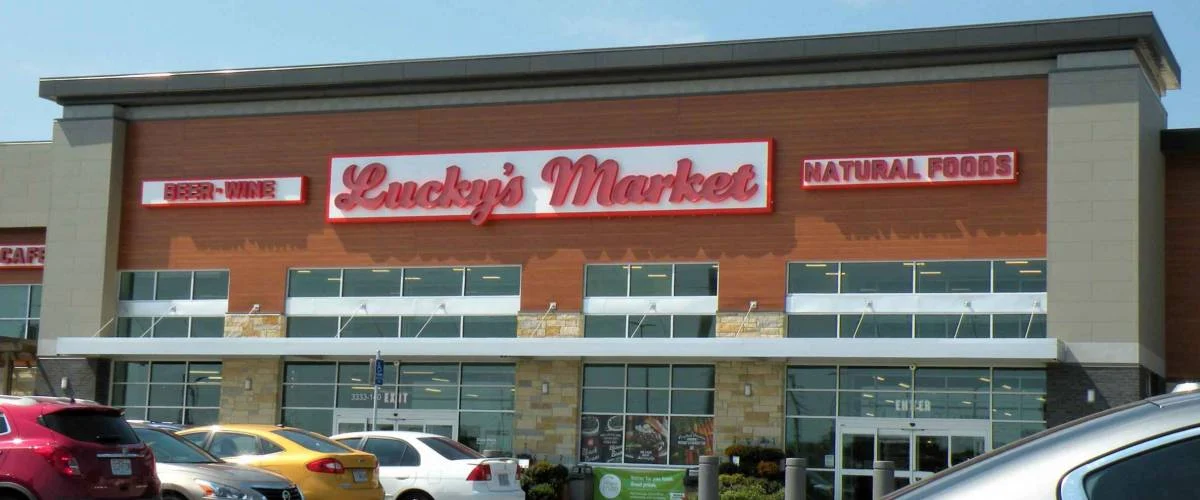 Stores closing in 2020: 32
Here's a natural foods supermarket that has thrown in the (recycled paper) towel after trying to compete against Whole Foods.
Colorado-based Lucky's Market — which was founded in 2003 and uses the slogan "Organic for the 99%" — filed for Chapter 11 bankruptcy in late January 2020 and decided to close 32 of its 39 stores in 10 states.
The company planned to sell the remaining seven, according to media reports.
Lucky's was so hot at one time that it drew a major investment from Kroger, America's largest supermarket company. Kroger's money helped Lucky's grow from just 17 stores to nearly 40 within three years, but Kroger pulled the plug on the partnership in late 2019.
36. Christopher & Banks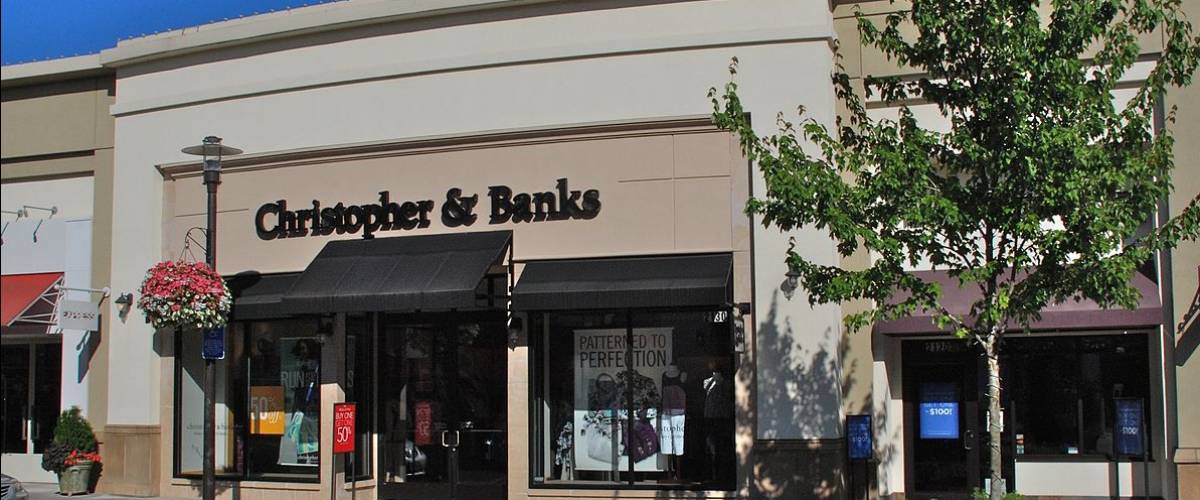 Stores closing in 2020: Up to 40
Gil Braun opened Braun's Fashions in Minneapolis in 1956. He said he found the local women "full of life and wisdom" and aimed to provide them with high fashion at affordable prices.
In 2000, Braun's evolved into the brands Christopher & Banks and CJ Banks. The chain quickly expanded to 500 locations.
But lately, Christopher & Banks has been looking at the math. During one quarter in 2018, the company lost $8.8 million, but its online sales increased almost 11%. So, the company is cutting back on stores and shifting resources to its e-commerce business.
The plan was to close 30 to 40 stores by the end of 2020. Meanwhile, the retailer's stock has dropped so low that it has been removed from the New York Stock Exchange.
35. Macy's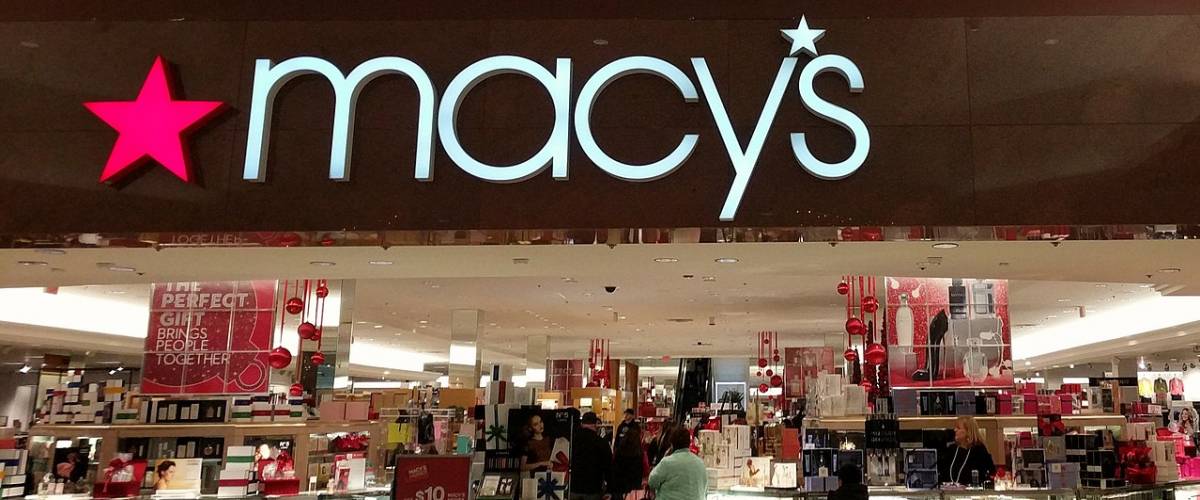 Stores closing in 2020: The first of 125
Macy's has made the shocking announcement that one fifth of its familiar, iconic department stores will be gone within three years.
CEO Jeff Gennette says the company will close 125 stores in struggling malls that customers are abandoning. The number includes 28 stores already being closed as part of Macy's usual downsizing following the holiday shopping season.
"We will focus our resources on the healthy parts of our business, directly address the unhealthy parts of the business and explore new revenue streams," Gennette said, in a news release.
As it tries to rely less on malls and reinvent what a department store is, the giant retailer is experimenting with opening smaller stores in strip shopping centers.
34. Family Video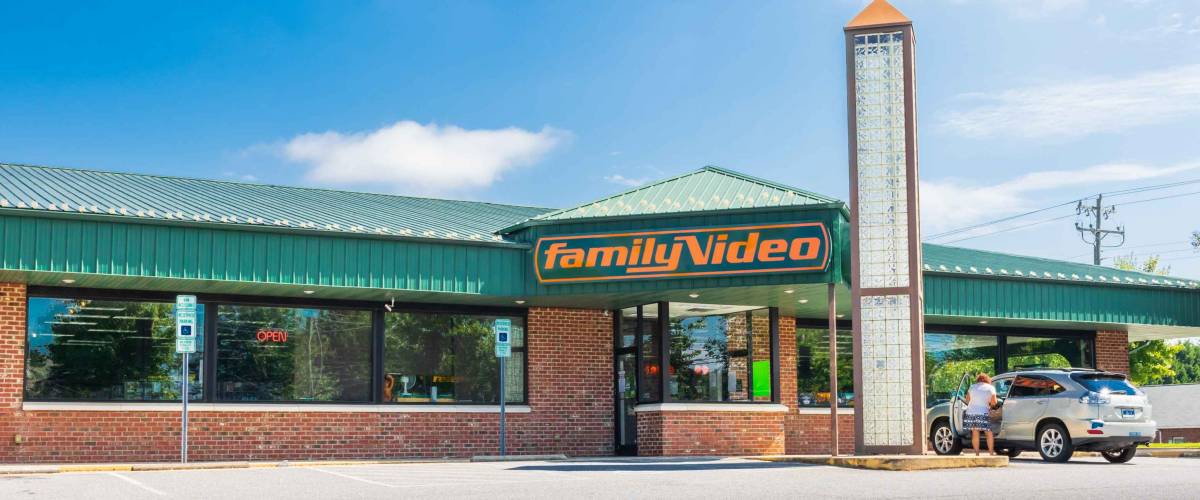 Stores closing in 2020: 200
Never mind Blockbuster, with its one remaining store (in Bend, Oregon). Another video chain is still around, renting DVDs and Blu-rays, but the closing credits are running on many of its locations.
Family Video, which calls itself "the largest movie and game rental chain" in the U.S., is closing hundreds of stores, reports The Times of Northwest Indiana. More than 300 will remain.
"Recent events have caused us to make some tough business decisions," the company explains on its website.
Family Video operates primarily in the Midwestern U.S. The chain started in Springfield, Illinois, in 1978.
33. Nordstrom
Stores closing in 2020: 16
Nordstrom is another department store chain that's making some of its coronavirus closures permanent.
The Seattle-based retailer that's known for its stellar customer service and that used to feature live piano music in its stores says 16 locations will be going out of business in the U.S. and Puerto Rico.
A news release says the closings are part of a plan by the company "to strengthen its business for the long-term." Nordstrom will be left with 100 department stores.
32. J.C. Penney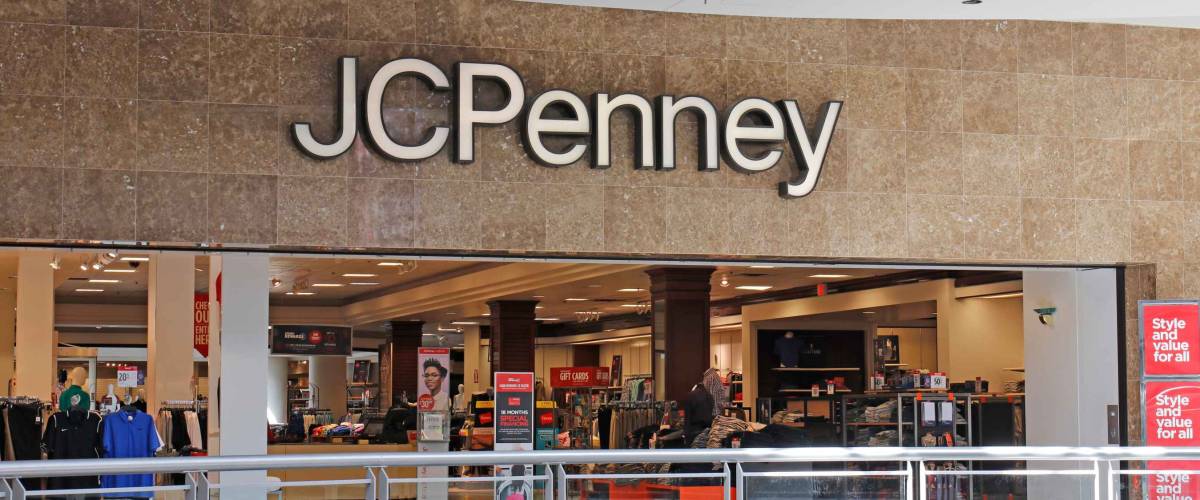 Stores closing in 2020: 206
J.C. Penney has survived since 1902, but the company whose department stores are a fixture in shopping malls across America is now battling for its life against Amazon, Walmart, Target and off-price retailers like T.J. Maxx.
Penney filed for bankruptcy protection in mid-May and informed federal regulators it would permanently close 242 of its stores: 192 in 2020 and another 50 in 2021. CEO Jill Soltau says in a news release that the company is dealing with "unprecedented challenges" because of COVID-19.
Earlier in 2020, the retailer put a dozen stores out of business following a terrible holiday shopping season. Around 600 locations will remain after the next rounds of closures.
And how's this for an indignity? J.C. Penney stock has become a penny stock: It dropped below $1 a share in January 2020 and has fallen steadily since then, leading the New York Stock Exchange to take steps to delist the stock.
31. GameStop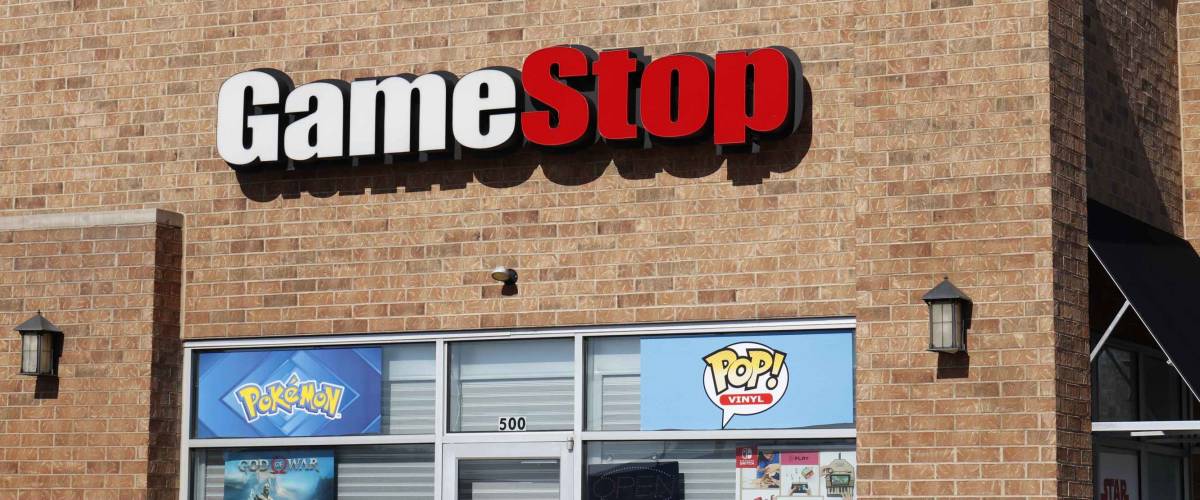 Stores closing in 2020: At least 320
Like a gamer shooting at enemy targets, GameStop is picking off store locations that it believes are too close to one another and aren't helping sales.
"In 2020, we will continue our work to de-densify our global store fleet," Jim Bell, the chief financial officer, told analysts on a conference call. That was after the world's largest video game retailer announced that sales at its more established stores were down 19.4% in 2019.
Later, GameStop found itself in the midst of controversy when it insisted its stores were "essential" and kept them open during coronavirus lockdowns longer than other chains.
Then, the stores allowed customers to pick up online orders at the door, but employees said they didn't have adequate protection. In a statement, the company told The Boston Globe that employees were "assured that they do not have to work if they are not comfortable."
30. Stein Mart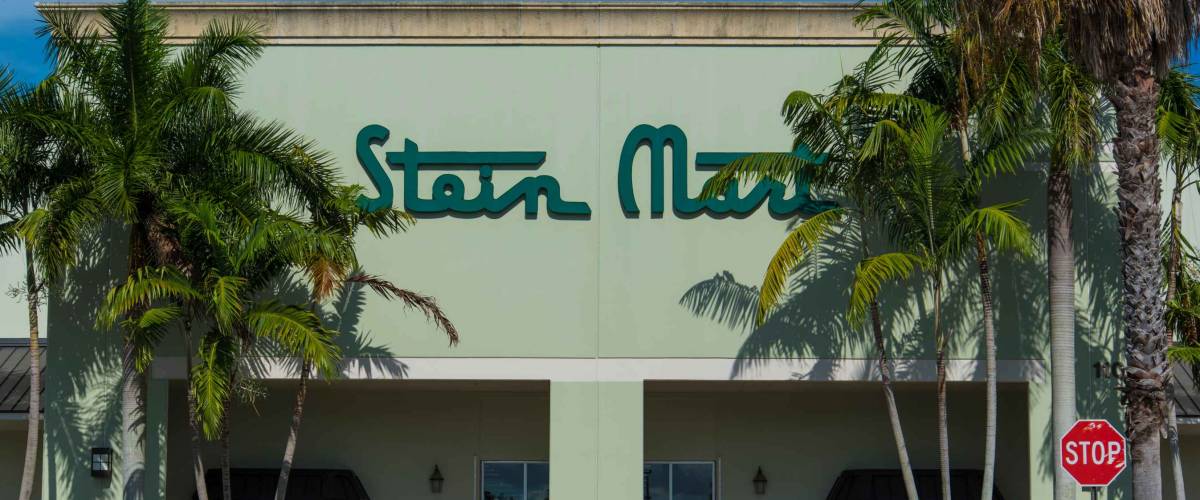 Stores closing in 2020: Up to 281
Several retailers have been done in by the COVID-19 pandemic following decades in business. In the case of the discount department store chain Stein Mart, it lasted for well over a century, since 1908.
But the company announced in mid-August that it filed for bankrutpcy and would close "a significant portion, if not all, of its brick-and-mortar stores." There are more than 280 in 30 states.
Stein Mart's low-price locations carry a little bit of everything: clothing, shoes, jewelry, bedding, luggage, even candy. But the virus and a "challenging retail environment" have made it difficult for the chain to carry on, CEO Hunt Hawkins said in a news release.
"I would like to thank all of our employees for their dedication and support," Hawkins said. More than 8,600 people are losing their jobs, according to media reports in Jacksonville, Florida, where the company is based.
29. Sears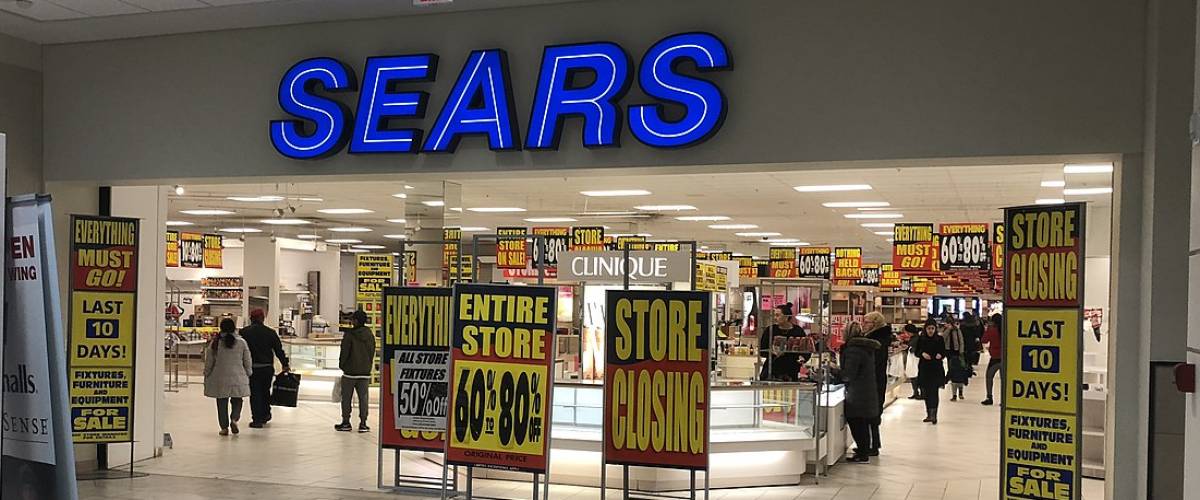 Stores closing in 2020: 51
Sears is more than 130 years old — and dying a slow death.
The iconic chain was once the largest retailer in the country, and it played a key role in the rise of shopping malls.
Its innovative mail-order catalogue forever changed the way people shop. The next time you order a rug or a refrigerator, you'll have Sears to thank.
The company emerged from bankruptcy in 2019, but not looking any stronger. The months since have seen one round of store closings after another. Dozens more locations would shut down by February 2020.
The chain's current owner says in a statement that it's "pruning operations that have struggled due to increased competition and other factors."
28. Century 21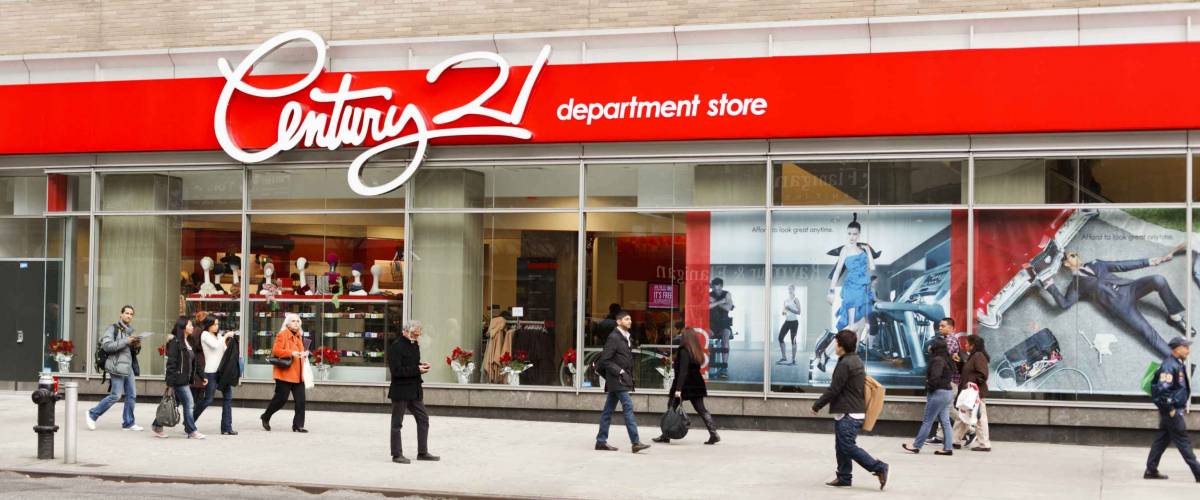 Stores closing in 2020: 13
On the old HBO show "Sex and the City," Sarah Jessica Parker's Carrie Bradshaw character called Century 21's Lower Manhattan store "the best part of jury duty."
The off-price fashion retailer has been a New York area institution for almost 60 years. But that long run is coming to an end.
Century 21 has filed for bankruptcy and is putting its stores out of business.
In a news release, co-CEO Raymond Gindi blames the chain's demise on insurance companies that he says "have turned their backs on us at this most critical time" — meaning during the pandemic.
27. AT&T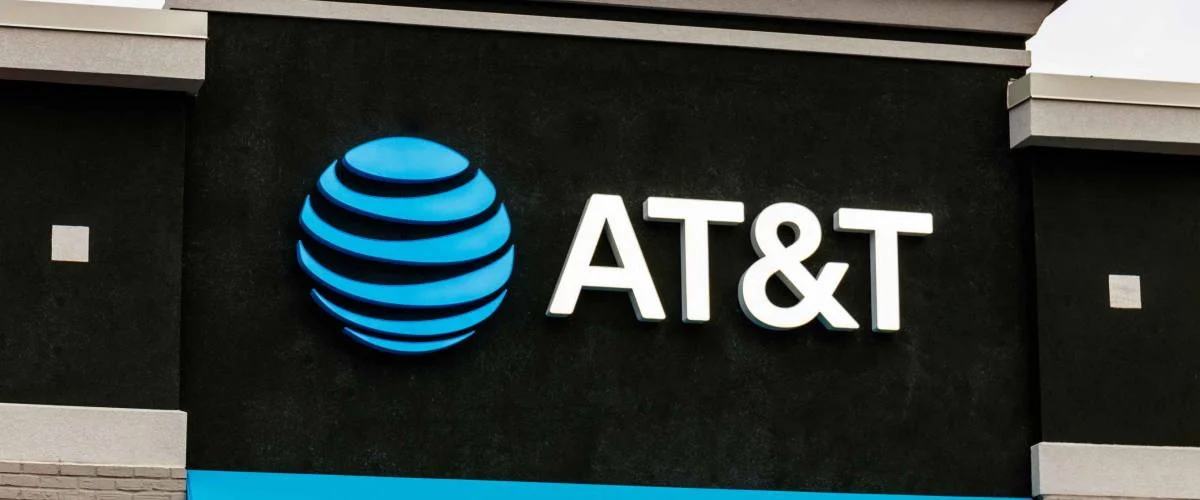 Stores closing in 2020: 250
AT&T is hanging it up at 250 of its retail locations, including both AT&T Stores and Cricket Wireless shops. Labor union the Communications Workers of America says the closings will affect 1,300 store employees.
"Reducing our workforce is a difficult decision that we don't take lightly," AT&T said in a statement. "With more customers shopping online, we are closing some retail stores to reflect our customers' shopping practices. While these plans are not new, they have been accelerated by the COVID-19 pandemic."
AT&T plans to offer workers from the affected stores other, work-from-home jobs within the company, according to CNN.
The closures come less than two years after AT&T announced plans to open more than 1,000 new stores. At that time, the company had more than 5,300 locations.
26. Sur La Table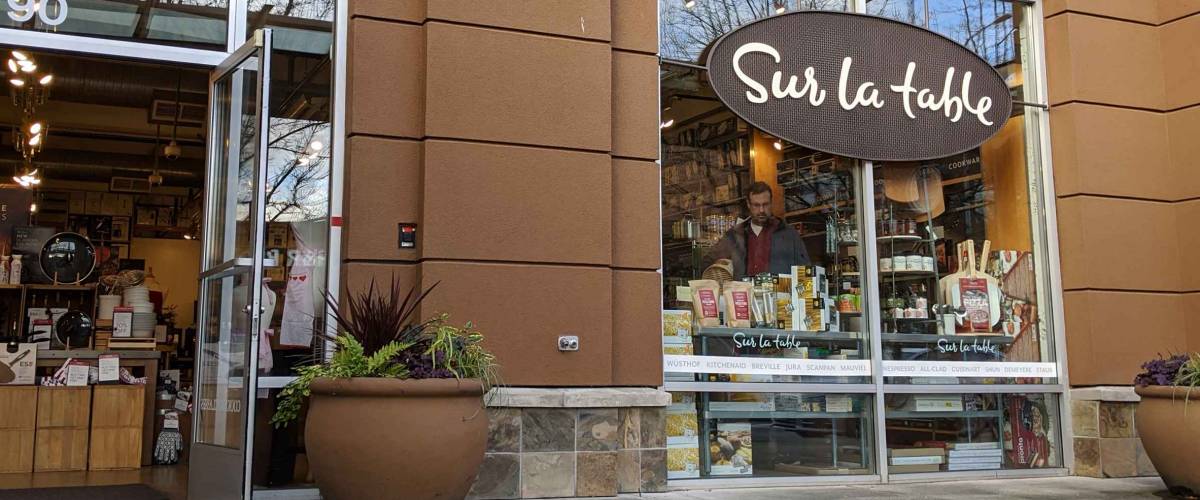 Stores closing in 2020: 56
The coronavirs pandemic put the cookware chain Sur La Table in hot water — causing the retailer to file for bankruptcy in early July with plans to close nearly half its 121 stores.
The rest would be sold to an investment firm. "This sale process will result in a revitalized Sur La Table, positioned to thrive in a post COVID-19 retail environment," says CEO Jason Goldberger in a statement.
Sur La Table got its start in Seattle's Pike Place Market in 1972. The company says founder Shirley Collins had a simple idea: "Make good food. Share it. Do so often."
The chain doesn't just sell products for the kitchen and dining room but also offers in-store and online cooking classes. Those will continue via the remaining stores under the new owners.
25. Express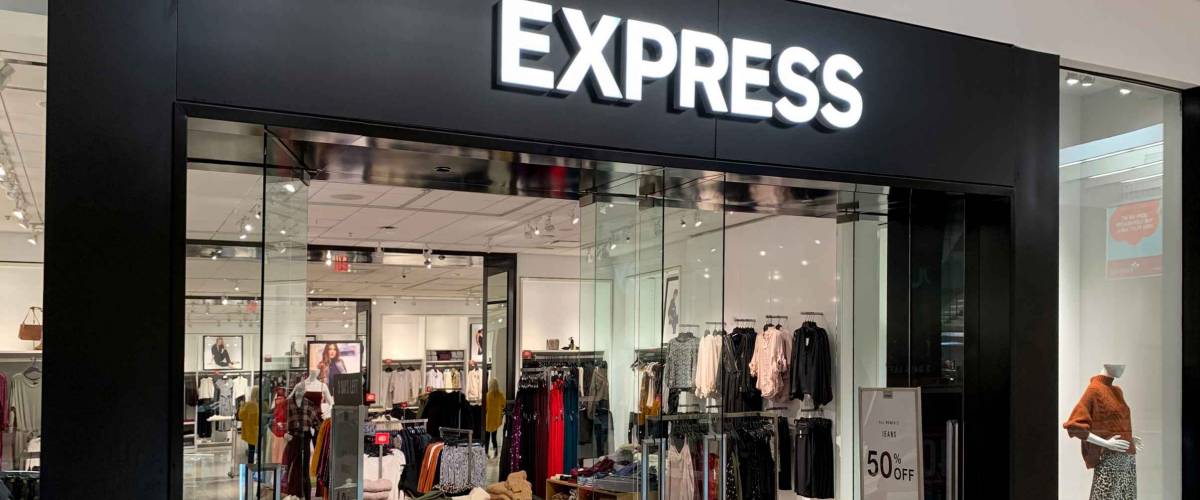 Stores closing in 2020: Up to 66
What shopping center doesn't have an Express store? The men's and women's closing retailer first appeared as "Limited Express" 40 years ago and quickly became a mall staple.
But fewer shoppers are visiting malls now, so Express is trying to keep itself on track. Following a disappointing 2019 holiday shopping season, the chain has announced plans to close around 100 stores by 2024.
The number includes 31 that shut down in 2020 and another 35 gone by the end of January 2021.
That's out of 411 mall-based locations and 215 Express Factory Outlet stores that the company reported in a public filing in November.
24. Olympia Sports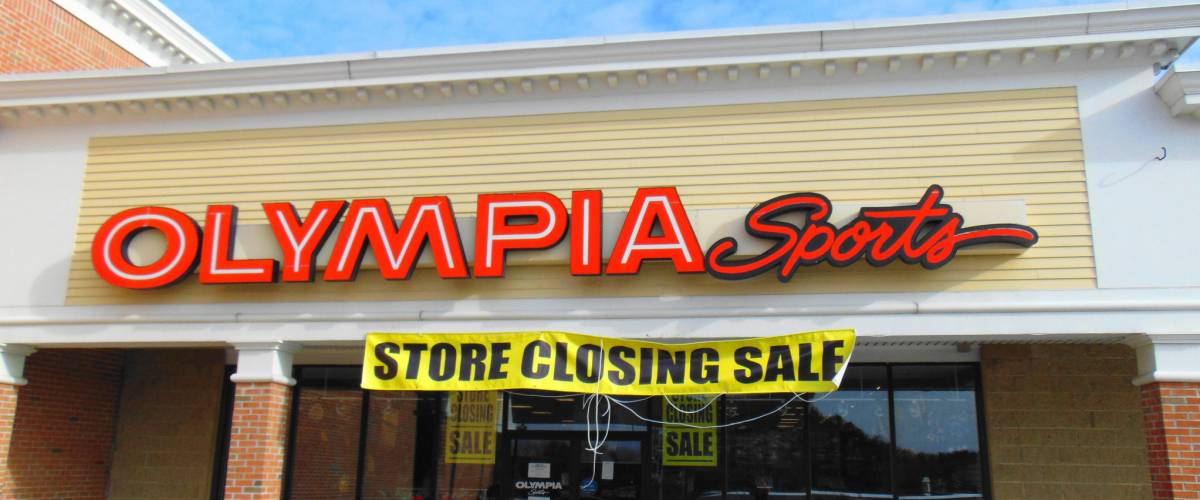 Stores closing in 2020: 76
It's game over for half the stores that are part of the Olympia Sports chain. That's a regional sporting goods retailer familiar to shoppers in New England, New York and elsewhere along the East Coast.
The company got bought out last year by JackRabbit, a chain that has stores across the U.S. selling sneakers, exercise gear and athletic apparel.
The deal didn't include 76 of Olympia Sports' more than 150 stores, so liquidation sales at those locations began in November 2019 and stretched into the new year.
Olympia Sports was launched in 1975 in Portland, Maine, and spread as far south as the Washington, D.C., area.
23. Office Depot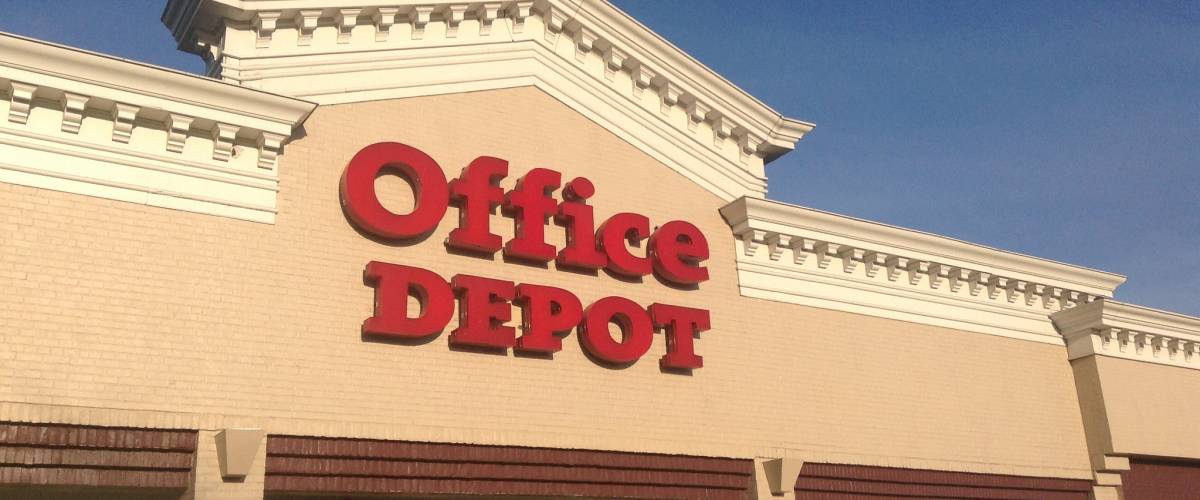 Stores closing in 2020: Up to 90
You may have to drive farther on your lunch hour for ink cartridges and mailing envelopes.
Seeing greater potential in business-to-business services, Office Depot announced it would close 90 locations by 2021. That's on top of 55 that went dark earlier.
The office supplies company also owns OfficeMax, so some of those stores are on the chopping block as well.
CEO Joe Lower has told investors that the company's stores might account for only 20% of all sales within three years.
22. Wilsons Leather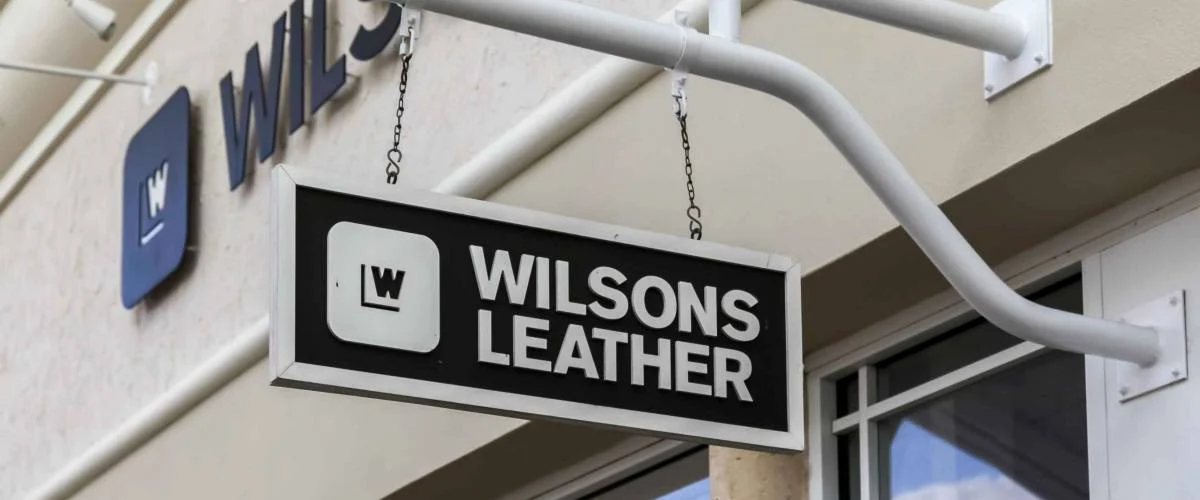 Stores closing in 2020: 110
Wilsons Leather — a chain known for its leather belts, shoes, handbags, gloves and especially jackets — is zipping it up.
Parent company G-III Apparel Group decided to close the last of the Wilsons Leather stores, which dwindled from more than 700 locations that operated in the U.S. and Canada in the early 2000s.
G-III also is shutting down its 89 G.H. Bass shoe and clothing stores.
The company says it wants to focus on what it calls its "five global power brands": DKNY, Donna Karan, Calvin Klein, Tommy Hilfiger and Karl Lagerfeld.
21. Lord & Taylor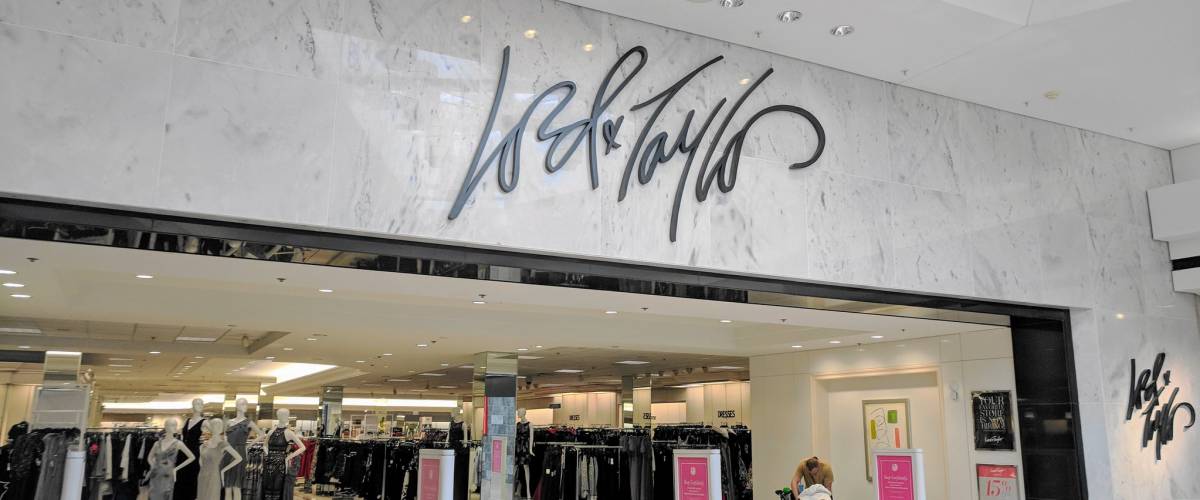 Stores closing in 2020: 21
Lord & Taylor is a relic that has been around since 1826. The original store in Manhattan advertised "fashionable dry goods" such as cloaks, shawls, mourning attire, laces and embroideries.
The chain has been withering and closed its New York City flagship store in January 2019. What was left of Lord & Taylor was bought by Le Tote, a clothing rental service that thought it could breathe new life into the brand.
But that was before the coronavirus outbreak came along and forced stores to lock things down for weeks. L&T had trouble coming back from that, and filed for bankruptcy at the beginning of August.
Executives say half of the last 38 Lord & Taylor department stores will close for good. Two other locations went out of business in early 2020.
20. A.C. Moore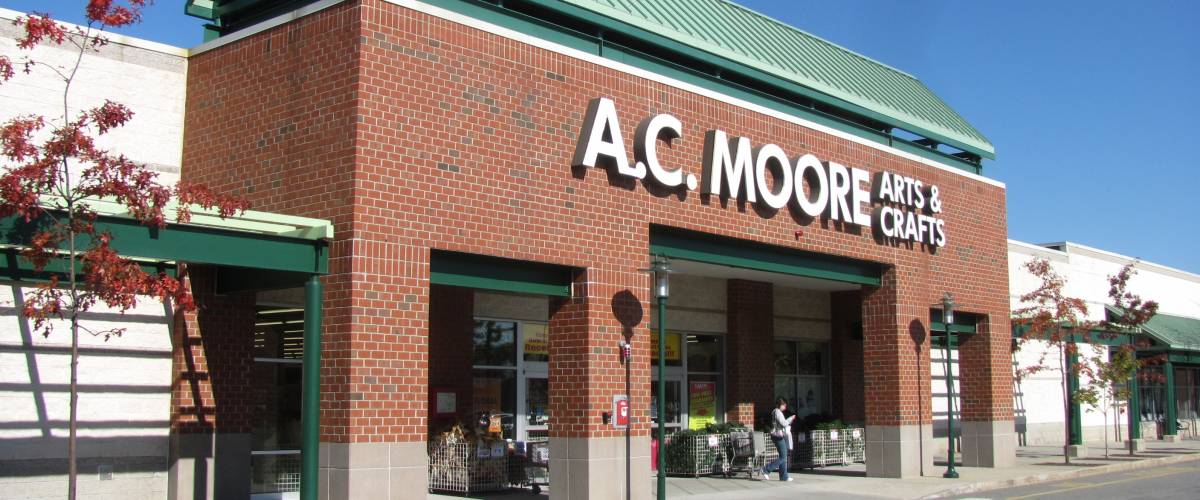 Stores closing in 2020: More than 145
The arts and crafts chain A.C. Moore is no more.
The retailer — whose stores were known for their generous coupons and were found primarily east of the Mississippi — has shut down. The company announced it was going out of business early in 2020.
"Unfortunately, given the headwinds facing many retailers in today's environment, it made it very difficult for us to operate and compete on a national level," A.C. Moore's CEO Anthony Piperno said, in a statement.
The first store was opened in New Jersey in 1985 by a guy named Jack Parker. Up to 40 of the A.C. Moore locations may have reopened as Michaels arts and crafts stores.
19. Modell's Sporting Goods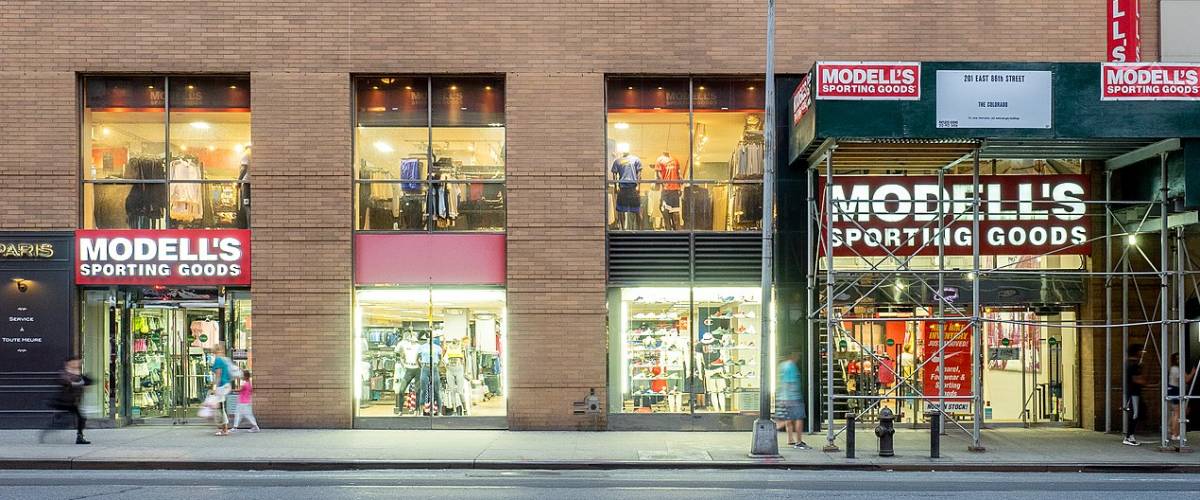 Stores closing in 2020: 153
You're probably familiar with Modell's Sporting Goods if you've ever been to New York City, where it seems there are almost as many of the stores as there are subway stations. In fact, Times Square has had two Modell's just one block from each another.
But now they're closing, along with all of the company's other stores along the U.S. East Coast.
Modell's said in February 2020 that it would close 24 of its stores, but a few weeks later the chain filed for bankruptcy and announced it would be shutting down all of its locations, from Massachusetts to Virginia.
Company executives blame Modell's demise on: tough competition from big-box stores and Amazon; bad seasons for the region's sports teams; a shorter holiday shopping season last year; and warm weather that hurt sales of jackets and other outerwear.
18. Forever 21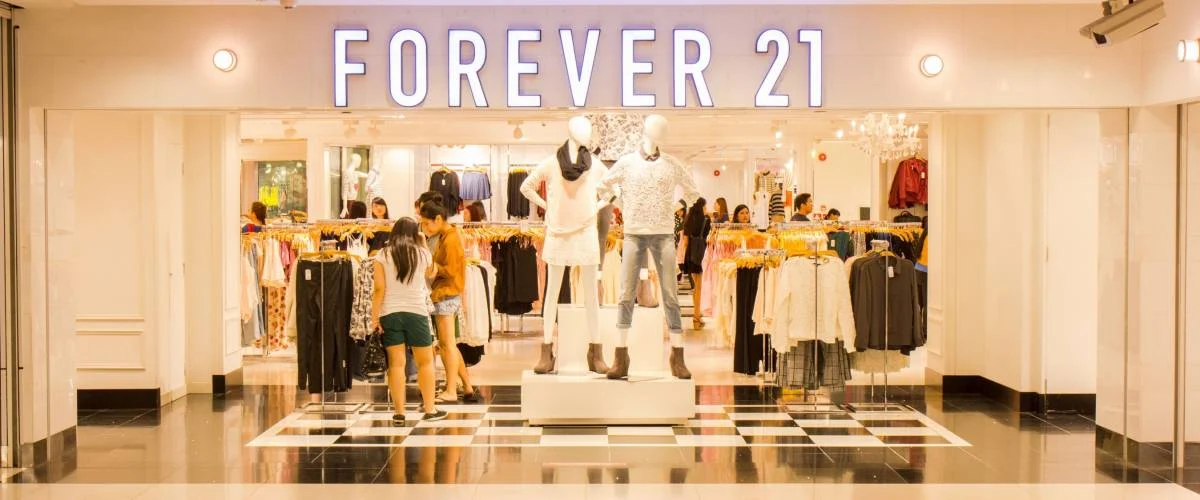 Stores closing in 2019: The last of 178
Forever 21 has been one of the giants of the "fast-fashion" business. The chain offers low-price clothing that changes rapidly to keep up with trends, and its massive stores have been a major go-to for teens who want hot styles at cheap prices.
But with young shoppers now questioning whether Forever 21's disposable clothing is good for the planet, the retailer has been forced to file for bankruptcy and shut down part of its buisness.
"Forever" has come to an end for nearly 350 stores worldwide, including nearly 200 U.S. stores. Those closings were announced in 2019, though a few didn't happen until early 2020.
17. Bose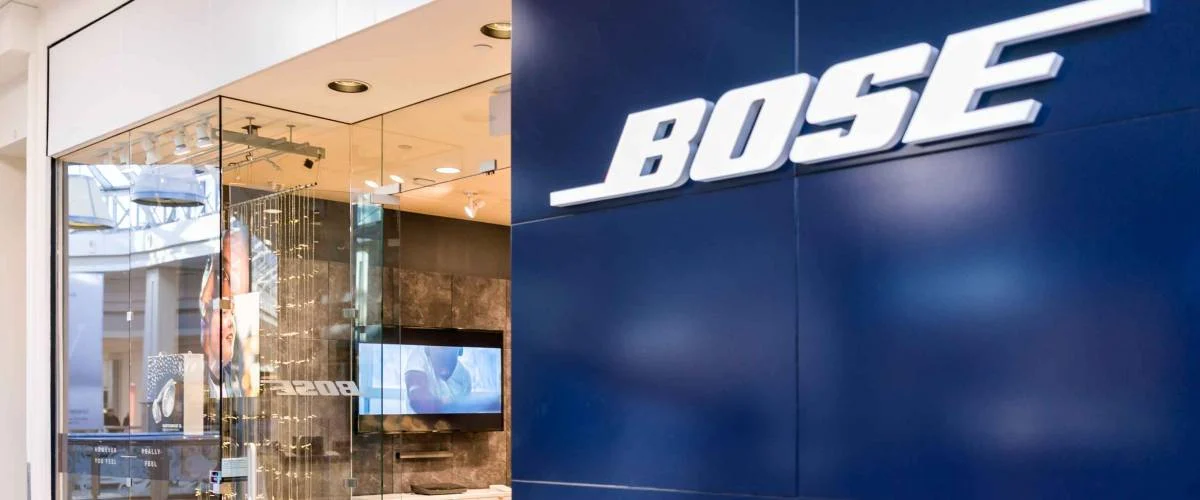 Stores closing in 2020: 50
Bose isn't amped up over having brick-and-mortar retail stores anymore, so the speaker and headphone company is closing all 119 of its outposts in North America, Europe, Japan and Australia.
The Bose website lists 50 stores in the U.S. — which will all be out of business within months.
The first U.S. store opened in 1993 as a place where consumers could test and experience Bose products. "At the time, it was a radical idea, but we focused on what our customers needed, and where they needed it – and we're doing the same thing now," says Colette Burke, the company's vice president of global sales.
Bose says its customers are increasingly doing their shopping online now.
16. Destination Maternity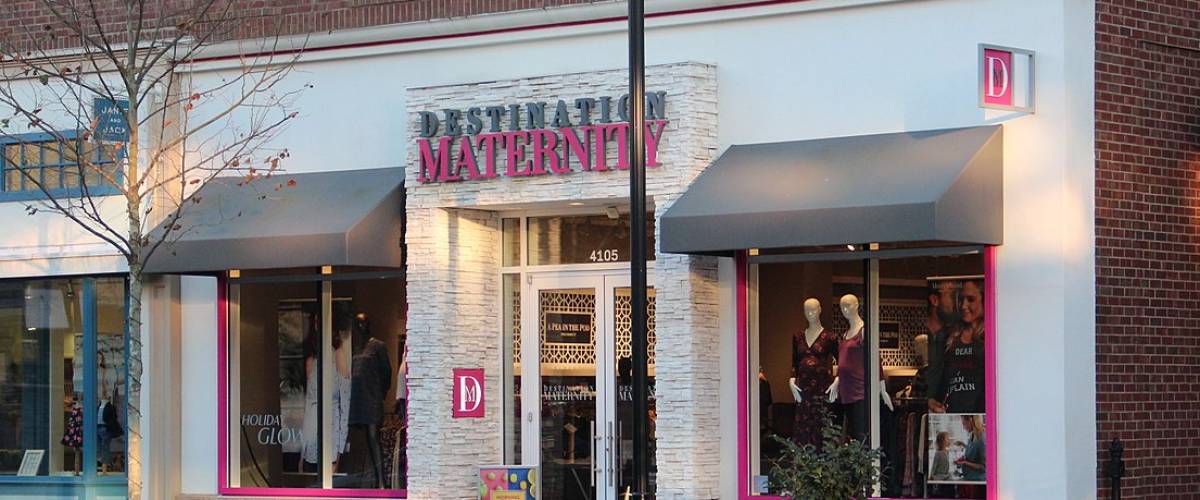 Stores closing in 2020: The last of 183
Is anyone surprised that expectant moms would rather shop from the comfort of home than trudge to the mall?
So, Destination Maternity — which operates stores under its own name, as well as Motherhood Maternity and A Pea in the Pod — has been struggling to compete against online retailers.
With sales dropping, the chain filed for bankruptcy in October 2019 and said in a court filing that it would shut down more than 180 stores. The company was still working its way through its closure list in early 2020.
"In a challenging retail environment, we have had to make some very tough choices," said Destination Maternity CEO Lisa Gavales, in a statement. Her company wants to sell more of its maternity clothes via the web.
15. Walgreens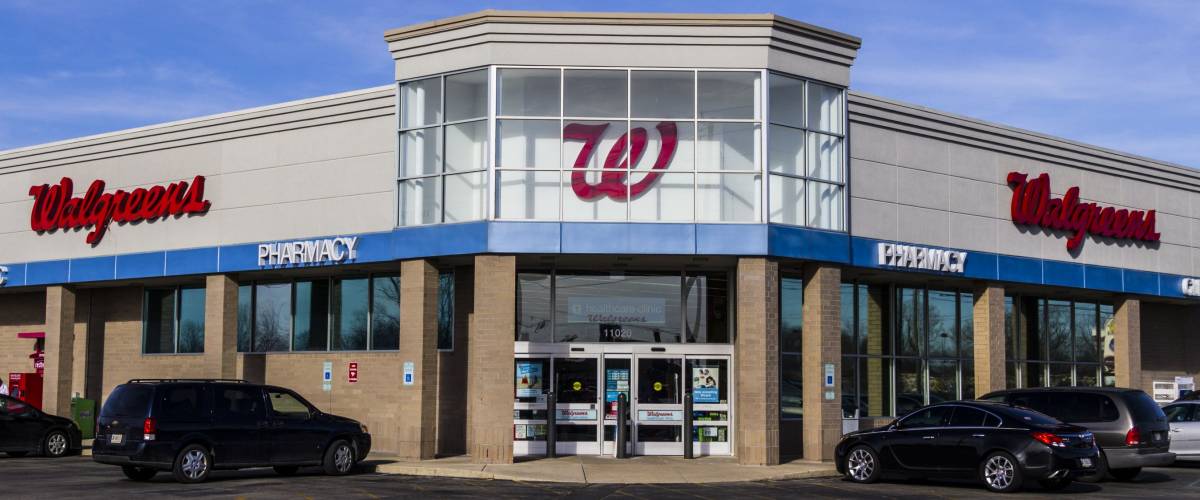 Stores closing in 2020: The last of 200
Drugstore chain Walgreens has been taking a big dose of downsizing. The company announced in the summer of 2019 that it would shut down about 200 of its U.S. stores.
Three San Francisco Walgreens closed in recent months, including a location in a prominent spot on Market Street. In March, a Walgreens is closing on the main shopping street in Old Town Alexandria, Virginia, outside Washington, D.C.
Walgreens says the closings amount to fewer than 3% of the chain's nearly 9,600 locations in the U.S.
The chain is trying new ways to lure customers into its stores. For example, there's now an arrangement that lets Urban Outfitters' online shoppers pick up their orders at Walgreens locations.
14. Art Van Furniture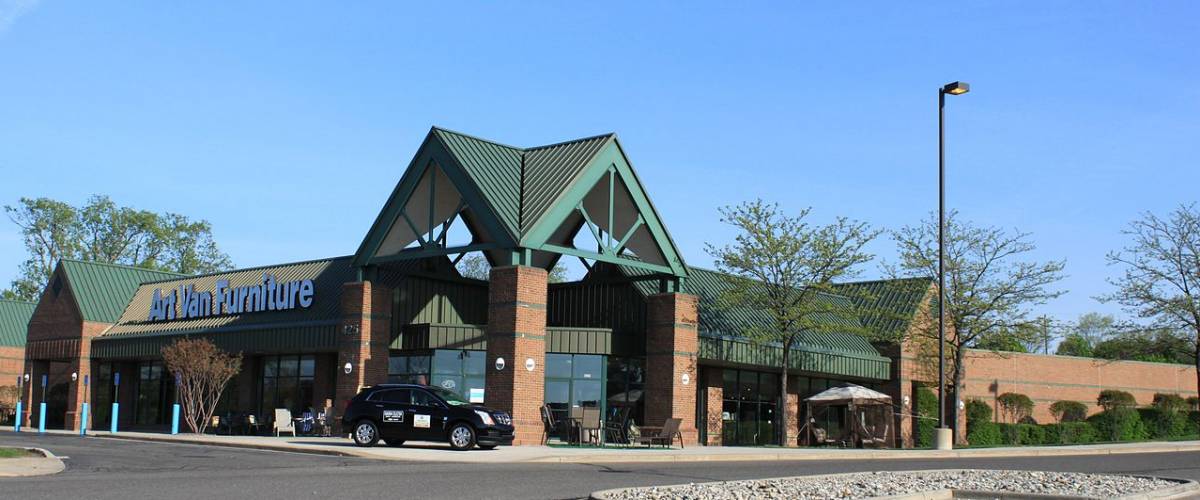 Stores closing in 2020: About 200
Art Van Furniture and mattress stores have been an institution in the Midwest, but the region is going to have to learn to get along without them.
The chain announced in early March 2020 that it was closing all of its company-owned stores in eight states, and a few days later Art Van filed for bankruptcy. In its filing, the company said its problems included losing customers to Amazon and Wayfair.
"Despite our best efforts to remain open, the company's brands and operating performance have been hit hard by a challenging retail environment," spokeswoman Diane Charles said, in a statement.
The chain's odd name came from its founder, Archie "Art" Van Elslander, who opened the first store in the Detroit area in 1959.
13. Brooks Brothers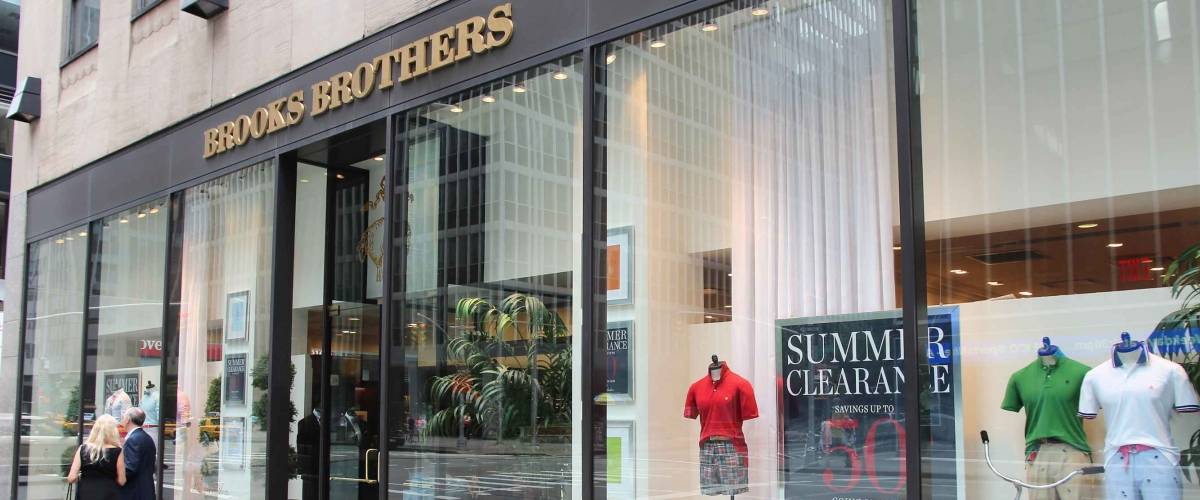 Stores closing in 2020: 51
It's tough to sell men's and women's suits and other fine clothing at a time when many Americans are working from home in shorts and scruffy polo shirts.
That's part of the story behind the bankruptcy filing and store closings at Brooks Brothers, which has been in business since 1818. It's the oldest clothing brand operating continuously in the U.S.
During its 200-plus years the retailer has never had to face anything like the coronavirus. But Brooks Brothers was in decline even before COVID-19 because of relaxed work dress codes and the growing popularity of online shopping.
"Industry headwinds were only intensified by the pandemic," says CEO Claudio Del Vecchio. The company is now looking for a buyer as it shuts down U.S. stores that represent about one-fifth of its locations in North America.
12. Earth Fare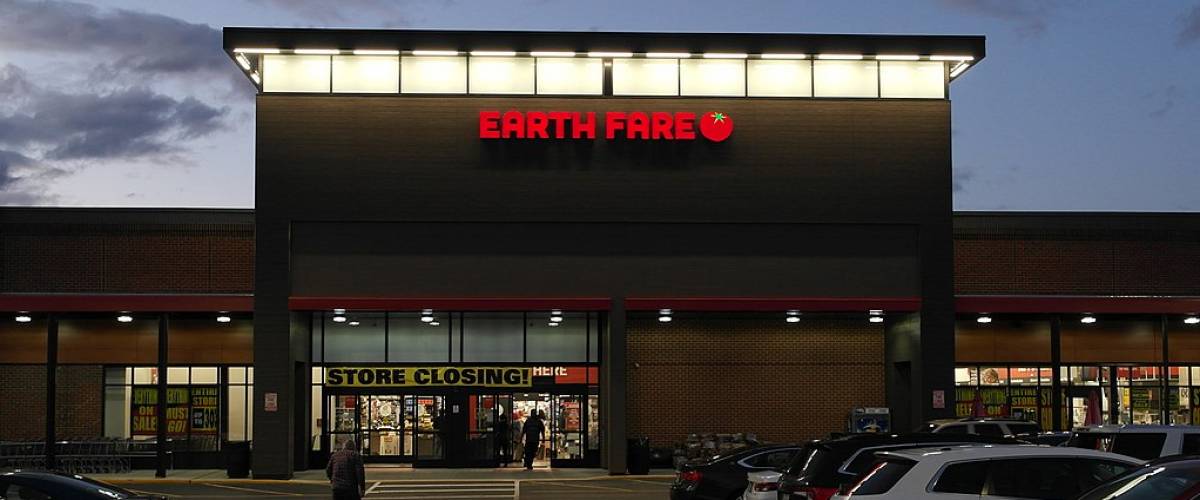 Stores closing in 2020: 50
Smaller organic grocery chains are learning that they're no match for goliath Whole Foods and its owner, Amazon.
Asheville, North Carolina-based Earth Fare decided to give up the fight. The chain announced in early February 2020 that it would shut down all 50 of its natural foods supermarkets in 10 Southern and Midwestern states. The company filed for bankruptcy just as going-out-of-business sales were getting underway.
"Continued challenges in the retail industry impeded the company's progress as well as its ability to refinance its debt," Earth Fare said in a news release.
Earth Fare got its start in 1975, and in the early years its name was a mouthful: Dinner for the Earth. That was replaced in 1993.
11. Bloomingdale's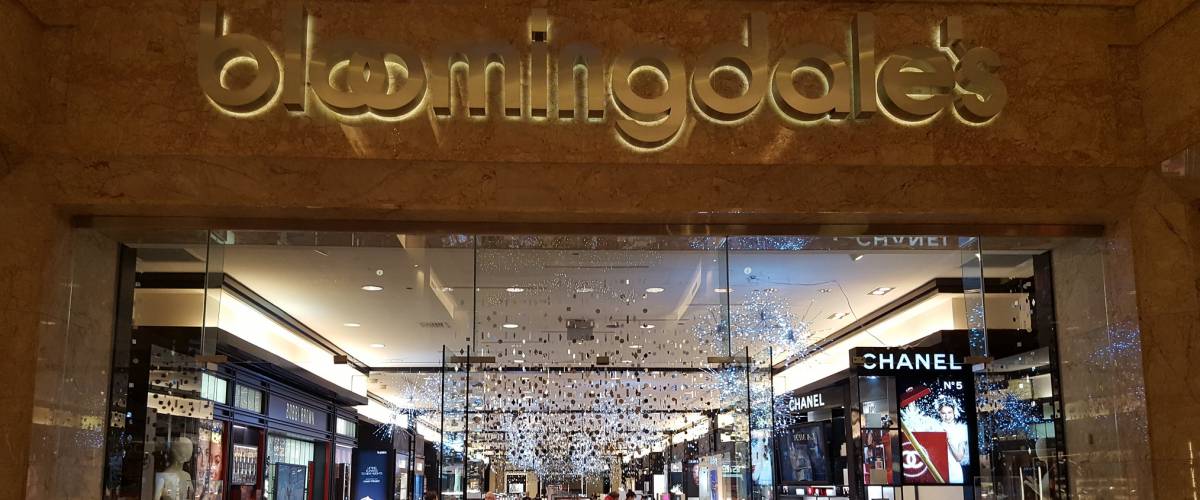 Stores closing in 2020: 1
Luxury department store Bloomingdale's has a lot of history, dating all the way back to its founding in 1861. The chain is now owned by Macy's Inc., and it has remained on the small side over the years.
Now it's even smaller. A store south of Miami — one of only 35 full-line Bloomingdale's locations that were listed on the company's website — closed in mid-January 2020.
The Miami Bloomingdale's opened in 1984, and it was knocked out of business for more than a year after Hurricane Andrew tore through South Florida in 1992.
The store was able to come back from a Category 5 hurricane, but it couldn't survive what has been dubbed the "Retail Apocalypse."
10. Tuesday Morning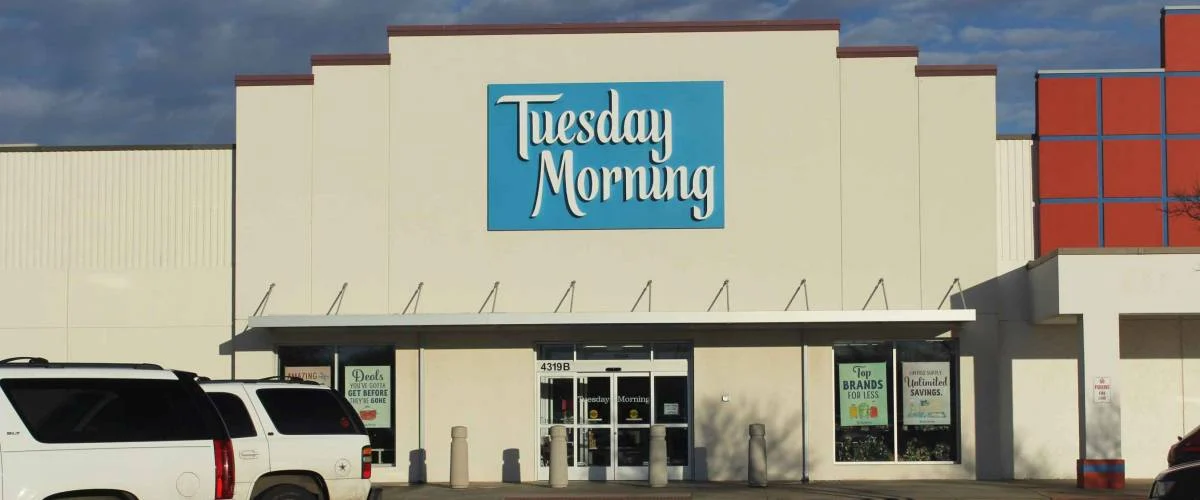 Stores closing in 2020: 232
These are tough times even for a deep-discount retailer whose stores normally look like they're holding going-out-of-business sales.
Closeout chain Tuesday Morning has filed for bankruptcy and was holding liquidation sales for real as it planned to shut down around 230 of its nearly 700 locations during the summer of 2020.
"The prolonged and unexpected closures of our stores in response to COVID-19 has had severe consequences on our business," says CEO Steve Becker, in a news release.
Tuesday Morning got its start — and its odd name — from a massive "garage sale" of manufacturers' unsold inventory that founder Lloyd Ross held on a Tuesday morning in 1974. He considered Tuesday "the first positive day of the week."
9. Chico's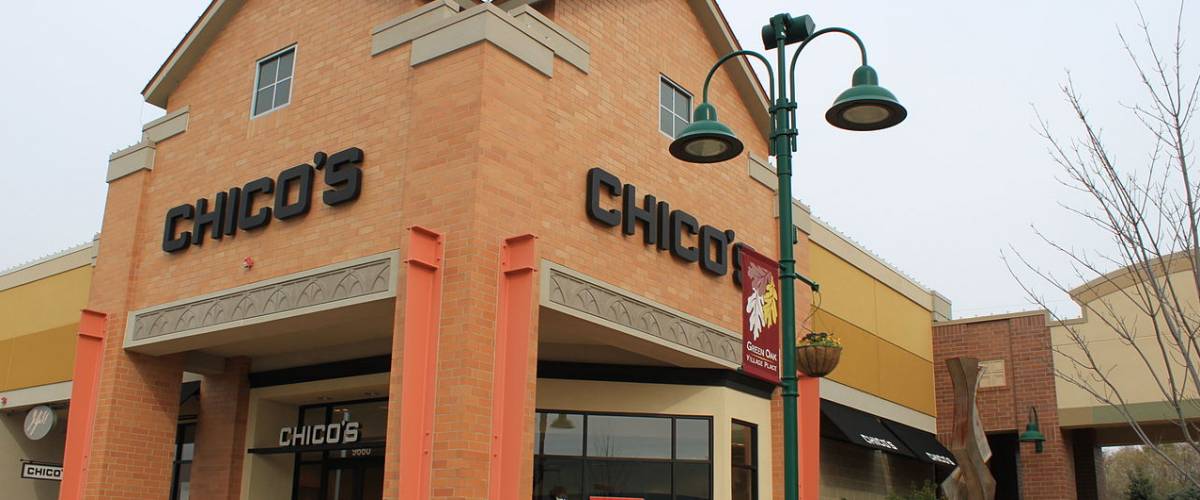 Stores closing in 2020: Up to 250
Chico's specializes in sophisticated clothing, accessories and intimates for women. It serves "the lifestyle needs of fashion-savvy women 30 years and older," according to its website.
The company — which also operates the the Soma and White House Black Market stores — was founded in 1983 by a husband and wife team and named after a friend's parrot. It grew rapidly to more than 1,400 locations in the U.S. and Canada.
Now, the chain is shifting gears away from traditional stores. That spells the end for 250 U.S. locations by early 2024. It's not clear how many have already closed.
Chico's has partnered with Amazon ShopRunner and QVC to accommodate its 8 million customers' changing needs and shopping behaviors.
8. Papyrus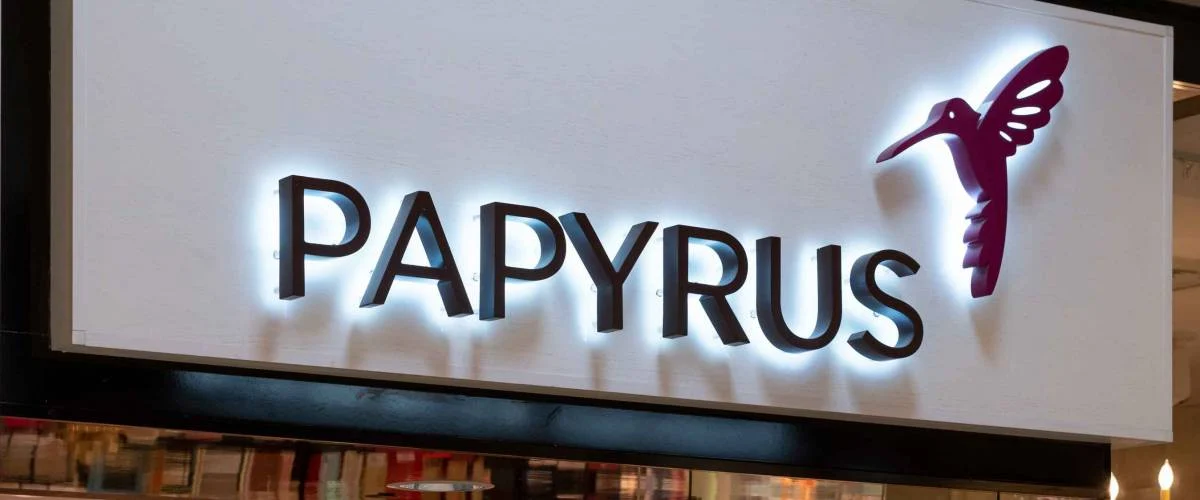 Stores closing in 2020: 178
The appropriate greeting card for this occasion is the kind that says, "We're sorry to see you go."
Papyrus, the upscale stationery and greeting card retailer that was a fixture in malls across America, has folded. The chain's 70-year-old parent company Schurman Retail Group filed for bankruptcy in January 2020 and announced that all of its stores would close.
"We hope that through our artistic, thoughtful greeting cards and our personal expression products that we were able to inspire you to celebrate and honor the special people in your lives, creating memorable moments along the way," Papyrus said on its Facebook page.
A total of 254 Papyrus, American Greetings and Carlton Cards stores have gone out of business, including 178 in the U.S. The rest are in Canada.
7. The Children's Place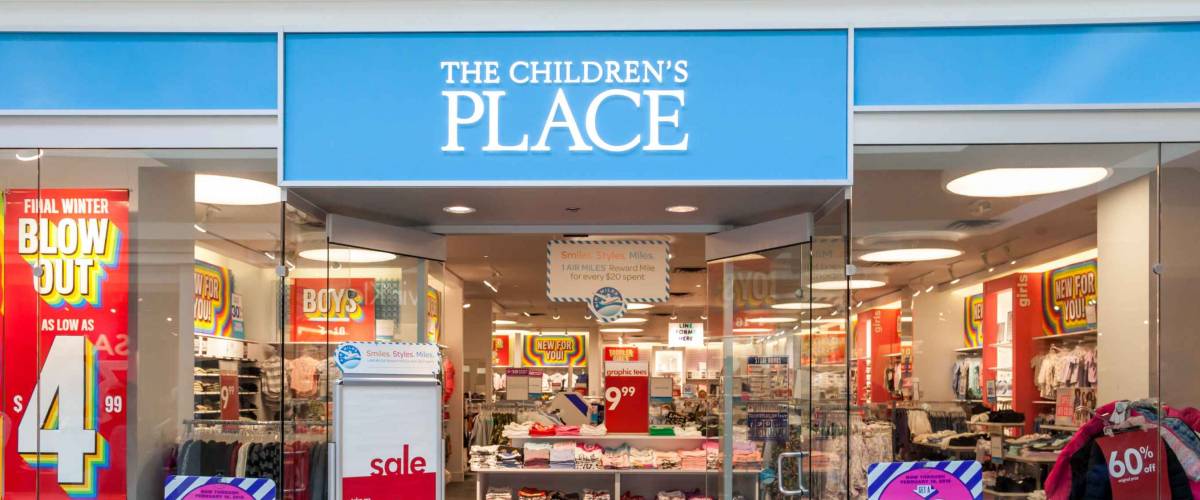 Stores closing in 2020: 200
The Children's Place — which has been dressing kids for over 50 years — has decided to put hundreds of its stores to bed.
Two-hundred locations went out of business in 2020 and another 100 will leave the playground in 2021, because of what CEO Jane Elfers describes as "the rapidly changing shopping patterns of our consumer, partly due to the COVID-19 pandemic."
The Children's Place wants to move more of it business online and away from struggling shopping malls. It has already closed 275 stores since 2013.
The retailer had more than 900 locations in the U.S. and Canada as of early May.
6. Bed Bath & Beyond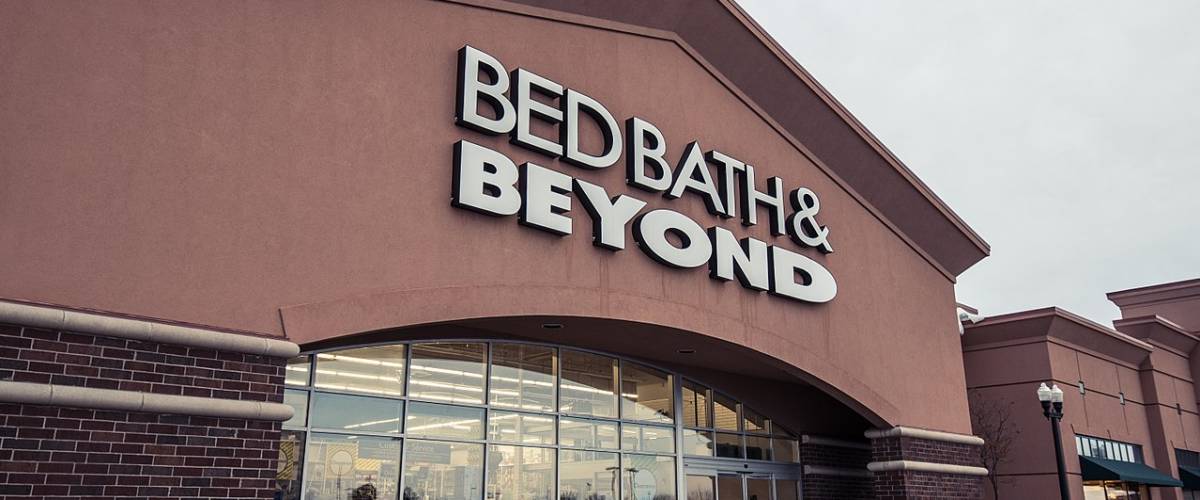 Stores closing in 2020: Up to 260
Bed Bath & Beyonds are behemoths. Some occupy more than 80,000 square feet and display around 300,000 items from floor to ceiling. That's a lot of bath mats, bed sheets and potholders.
Before the pandemic hit, the home goods retailer planned to turn 40 of its stores into empty big boxes by March 2020. Another 20 stores were marked for closure from the other chains BB&B owns, including buybuy BABY and Cost Plus World Market.
In early July, after the business took a serious hit from COVID-19 shutdowns, the company announced plans to close around 200 more stores over the next two years. That's out of nearly 1,500 stores total.
"We believe Bed Bath & Beyond will emerge from this crisis even stronger, given the strength of our brand, our people and our balance sheet," says CEO Mark Tritton, in a news release.
5. Signet Jewelers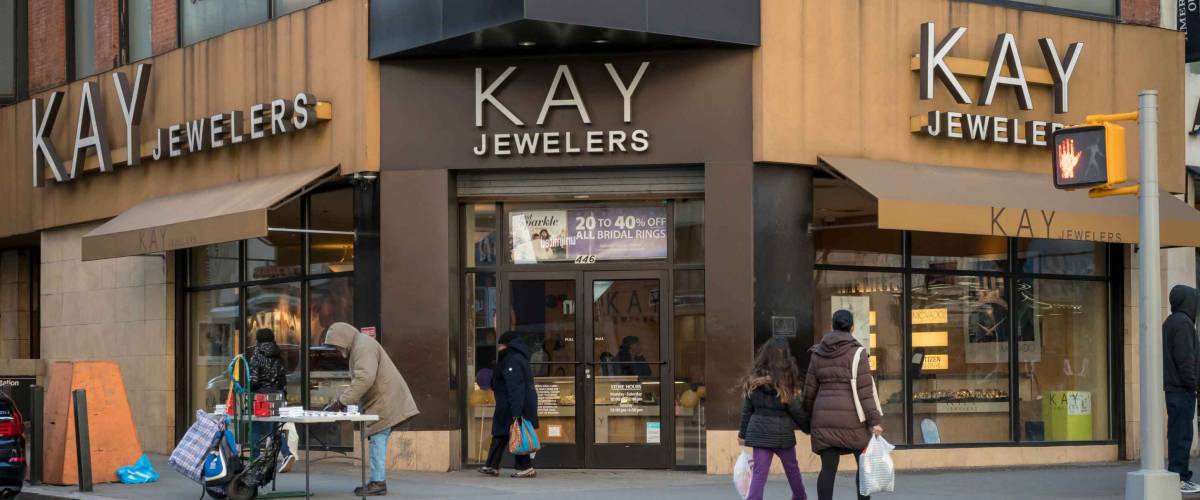 Stores closing in 2020: 300
Signet calls itself "the world's largest retailer of diamond jewelry," so why is it you've never heard of the company? Because Signet doesn't operate stores under its own name but instead owns nearly every jewelry chain you do know.
Kay Jewelers, Zales, Jared the Galleria of Jewelry, Piercing Pagoda, JB Robinson Jewelers and several other brands are all part of the Signet family. The stores started the year off with strong Valentine's Day sales, but that was before the coronavirus struck.
Sales dropped more than 40%, so Signet said 150 North American stores that have been under lockdown will stay closed. Another 150 locations were set to shut down later in 2020.
Signet operates about 3,200 jewelry stores worldwide, but it says the virus has sped up the company's transformation into more of an online retailer.
4. Victoria's Secret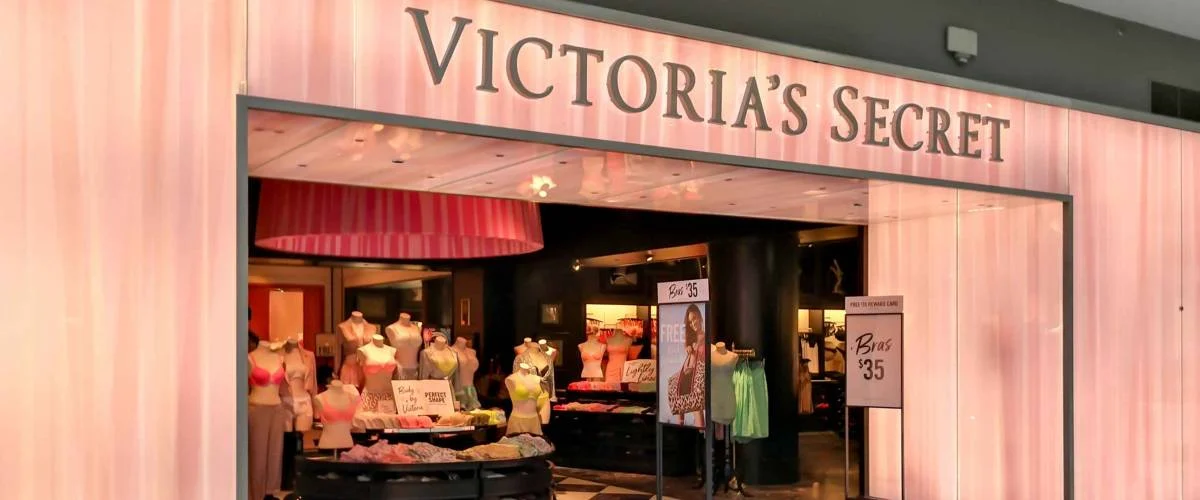 Stores closing in 2020: 250
It's no secret that this lingerie retailer has been having problems in recent years as many women have decided the chain isn't relevant anymore and isn't inclusive enough.
It didn't help that then-Chief Marketing Officer Ed Razek told Vogue in 2018 that the Victoria's Secret Fashion Show was "fantasy" and had no place for transgender or plus-size models.
With sales declining, Victoria's Secret announced that about a quarter of its more than 1,000 stores in the U.S. and Canada would be out of business by the end of 2020.
And, interim CEO Stuart Burgdoerfer has told Wall Street analysts he expects there will be more closings in 2021 and 2024.
3. Stage Stores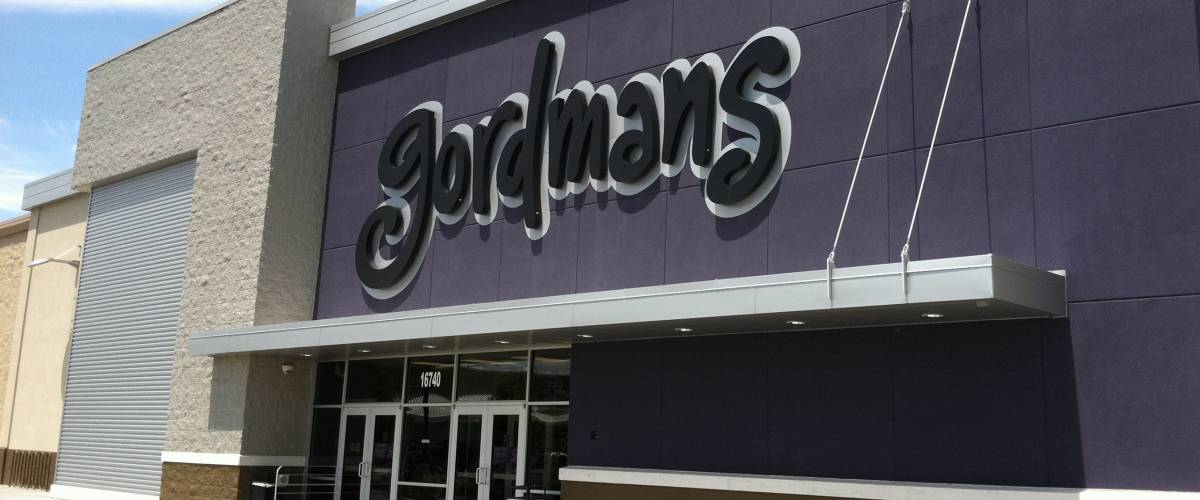 Stores closing in 2020: 738
It's hard for regional discount department stores to hold their own against national giants Walmart, Target and Kohl's.
The latest retailer to find this out is Stage Stores, the owner of Gordmans off-price stores and a bunch of other regional brands, including Bealls, Goody's and Peebles. The company filed for bankruptcy on May 10 and said it would permanently shut down all of its stores.
Stage Stores was trying to get itself on a better financial footing after a weak 2019 holiday season — but then along came COVID-19, which forced the company to close its stores for weeks.
The history of Stage Stores goes all the way back to the 1920s when two of its chains, Bealls and Palais Royal, were founded as family-owned businesses.
2. Pier 1 Imports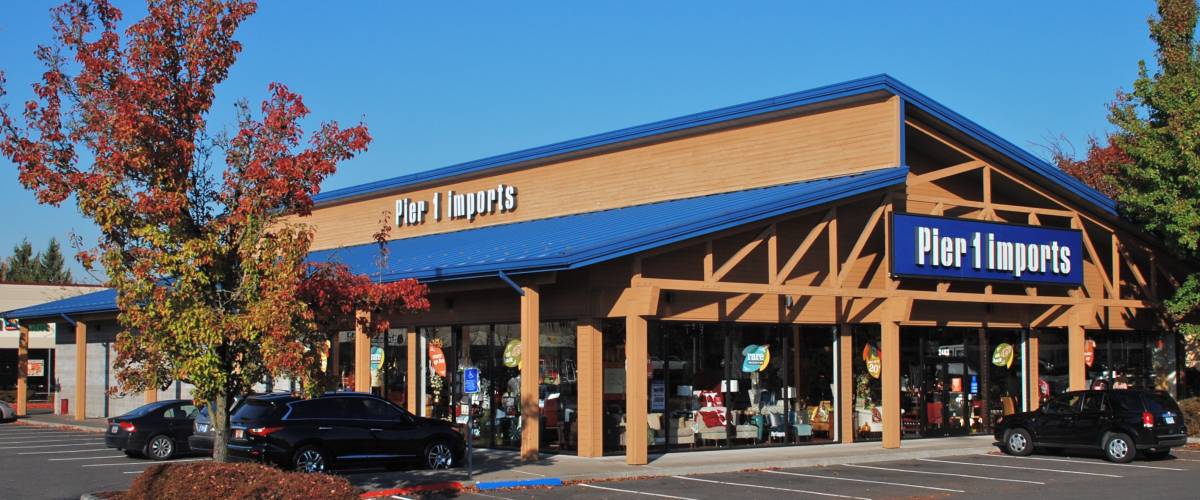 Stores closing in 2020: 936
Pier 1 Imports decided to throw in the towel — and the scented candle, the silk pillow, the papasan chair and every other item this home furnishings retailer has been known for.
The chain didn't plan to go out of business in 2020. But it began the year announcing that nearly half of its more than 900 stores would shut down. The company filed for bankruptcy and was hoping to find a buyer.
"Unfortunately, the challenging retail environment has been significantly compounded by the profound impact of COVID-19, hindering our ability to secure such a buyer and requiring us to wind down," Pier 1 CEO Robert Riesbeck said in a May 19 news release.
The closing of all Pier 1 stores brings an end to a retailer that started in 1962 with one location selling beanbag chairs, incense and love beads to baby boomers in San Mateo, California.
1. GNC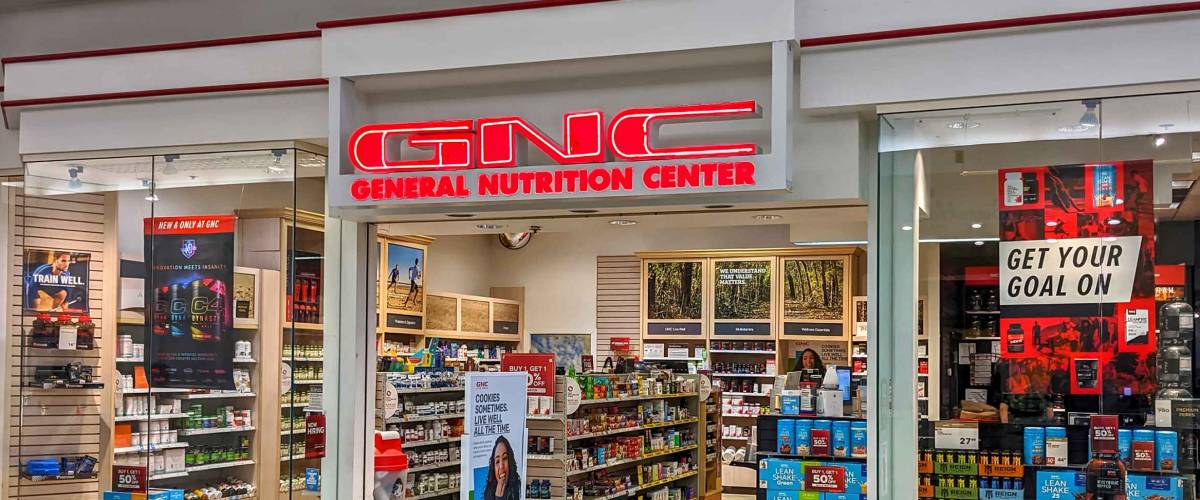 Stores closing in 2020: Up to 1,200
GNC, which has been selling nutrition and diet products since 1935, is slimming down in a big way.
The vitamins and supplements retailer has filed for Chapter 11 bankruptcy and says it will close 800 to 1,200 of its stores. The company operates 7,300 stores around the world, including 3,600 stand-alone locations in the U.S. and another 1,600 mini GNCs within Rite Aid pharmacies.
In a statement to customers on its website, GNC explains that it has been under financial pressure the last few years but was making progress toward paying down its debt and keeping up with online competitors.
"However, the COVID-19 pandemic created a situation where we were unable to accomplish our refinancing and the abrupt change in the operating environment had a dramatic negative impact on our business," the company says.
" } Process finished with exit code 0
Sponsored Links